About cbd-store
Charm City Hemp
Ultra Premium CBD Boutique Store. All brands are 3rd party lab tested for purity and potency. Offering CBD Tinctures, Body Care, Personal Diffusers, Edibles, Pet, and more. Serving customers from Baltimore City, Baltimore County, Harford County, Bel Air, and more. # Key Words: CBD, CBD Oil, Hemp, 3rd Party Tested, Alternative Care, Holistic, Preventative Medicine, Alternative Medicine, 420 Medicine, Maryland Cannabis, Baltimore, Baltimore City, Baltimore County, Hampden, Belvedere Square, Cannabis, Charm City Hemp, Pain, Inflammation, Relax, Stress, Sleep, Wellness, Pain Relief, Invigorate - Meditate - Rejuvenate, Sativa, Hybrid, Indica, Sensimilla, Local Nugs, Bud, Flower, Infused, Tinctures, Tablets, Capsules, Cartridges, Pre rolls, Tincture, Distillate, Topicals, Endocannabinoid Receptor System, CBDA, THCA, CBGA, CBCA, THC, CBD, CBG, CBC, CBN, THCV, CBDV, Terpenes, Quality Service, Education, Educated Staff, Vape, Endocannabanoid System, CBD Flower, Hemp Flower, CBD for Pain, CBD for Stress, CBD for Anxiety, CBD for Sleep, CBD for Pets, CBD Oil, CBD High, THC-Free, CBD Pre-Rolls, Water Soluble CBD, CBD Cream, CBD Salve, CBG Flower
Leafly member since 2019
ATM
debit cards accepted
storefront
UFCW discount
ADA accesible
veteran discount
medical
recreational
store Hours
monday
tuesday
wednesday
thursday
friday
saturday
sunday
10am - 8pm
10am - 8pm
10am - 8pm
10am - 8pm
10am - 8pm
10am - 8pm
10am - 5pm
Photos



Show all photos
5 customer reviews
review this cbd-store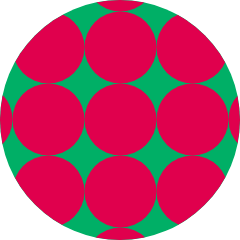 XJohnbudsX
on October 10, 2019
nice place with plenty of different things to look at but they great thing is my man Jeremy , very knowledgeable and helpful you can definitely tell he cares about the medicine and the patient 😊 will be back!
CBD store said:
Thanks so much for the feedback, we look forward to seeing you again soon!
Stopped in last Saturday for the Grand Opening. I've been hearing a lot about the benefits of CBD. Thought I give it a try for lower back and general soreness. After getting advice on all the different ways to take CBD, I ended up getting a 30mg per serving oil tincture of Charm City Hemp, their own house brand. I can definitely feel the difference.
CBD store said:
We are so glad to hear that you are experiencing positive results from our house brand tincture! Thank you so much for stopping in during our Grand Opening!
see all reviews