About this dispensary
Apex Cannabis - Spokane / Liberty Lake / Otis Orchards
Welcome to the Top! Apex Cannabis carries a comprehensive selection of the finest cannabis products. We take pride in the products we offer and sell the most highly regarded cannabis from local northwest farmers. Our team of fun, knowledgeable and professional cannabis enthusiasts take pride in assisting customers in identifying the best product for them. We have certified medical marijuana consultants on staff who can meet with patients and print medical cards. Whether you are a new or seasoned consumer desiring a recreational or medicinal product, the staff at Apex Cannabis is well-prepared to serve you.
Leafly member since 2016
ATM
storefront
ADA accesible
veteran discount
medical
recreational
dispensary Hours
monday
tuesday
wednesday
thursday
friday
saturday
sunday
8am - 11pm
8am - 11pm
8am - 11pm
8am - 11pm
8am - 11pm
8am - 11pm
8am - 8pm
Photos




Show all photos
121 customer reviews
review this dispensary OilPrincess
on September 19, 2019
I have been in several times for help with arthritis and cancer related needs. The staff here is always friendly, welcoming and never makes me feel "stupid" for asking multiple questions. I am admittedly not knowledgeable about the products and the staff always makes sure that they educate me instead of just tossing options at me. As a person going thru cancer treatment, it's confusing at times to figure out what will work best for my needs. The store is always immaculate, the parking lot is well lighted and I've had all good experiences there. I truley appreciate when a staff member recognizes me and and asks how I'm doing in my cancer fight. Josh101prf
on September 8, 2019
bomb dot com....stop for all your weed. they've got cheap ounces to vary expensive eighths, that are worth every penny, by the way. It all depends on how much you want to spend but there is definitely some for everybody. To make it even better the staff don't act like a bunch of jackasses when you ask alot of questions or take your time looking for just the right strain. Classy setting with quick service.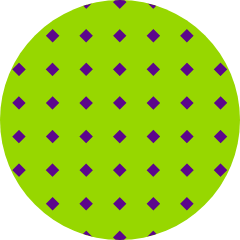 Jaspurr27
on August 25, 2019
Have had rude budtenders last few times, thought I'd give them another chance. Doubt I'll come back. Just going to stick to Primo down the block and pick out a 2nd store instead of Apex. plus online menu is never correct and always more pricey and leafy buds. blackbirdkush
on August 24, 2019
No selection at all their online menu never matches up with what's in the store. I would recommend going to a place that takes time to do inventory and know what products are available
see all reviews