Reviews
302
4.9 out of 5 stars
Quality 4.9
Service 4.9
Atmosphere 4.9 sitopercha23
on May 4, 2019
Me encanta el trato y la calidad 100%
Worst prices between dispensaries, way to high for a gram Julito050
on January 16, 2019
Is the best place really relaxing👍🏾 zerodoomPR
on December 14, 2018
Fui hoy por primera vez, me atendió William. Tienen promoción de prueba gratis por ser primera visita, nada que ver. Apesar de que pregunte por la promoción picharon ni contestación me dio. No creó que vuelva a comprar ahi! MRIVERA35
on December 8, 2018
Buen servicio. Annloubriel
on November 21, 2018
Manuel fue excelente y de mucho conocimiento, el guardia de seguridad te registra por completo y es hostil me hizo sacar el lighter y dejarlo afuera , le pregunté el porqué y su respuesta fue que yo no estaba obligada a comprar allí, la recepcionista es un poco cortante y pone el lugar bien tenso, que pena porque el servicio es más o igual de importante que la calidad! Edgardo710
on November 8, 2018
Excelente servicio y buena variedad de productos Cyta88
on October 30, 2018
Great service & products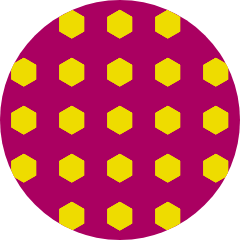 CrazyJoe63
on October 20, 2018
I've tried 3 dispensaries. 2 legal and one not, lol. I will not look anywhere else. Caribbean Green treat you very well, they're very knowledgeable, and professional. They have a solid system that works!
Primera visita buen servicio al cliente limpio tratan a uno como paciente las flores frescas solo dos cosas no tenian nada mas que 2 diferentes pero buenas y la informacion de la cepa de flor que compre es incorrecta pero como quiera compre el bud tender muy amable lo recomiendo buenos especiales y ifertas