About dispensary
Debbie's Dispensary - Phoenix
Leafly member since 2018
ATM
storefront
ADA accesible
veteran discount
medical
dispensary Hours
monday
tuesday
wednesday
thursday
friday
saturday
sunday
8am - 10pm
8am - 10pm
8am - 10pm
8am - 10pm
8am - 10pm
8am - 10pm
8am - 10pm
Photos


Show all photos
Promotions
Walk-in and Online ordering only
Valid 4/7/2020 - 7/1/2020
---
Due to concerns regarding COVID-19 we have made some adjustments to serve you better. We are welcoming walk in and online orders only. In order to reduce wait times and risk of exposure, we are allowing 4 PATIENTS in the Lobby at a time. All staff will be required to wear masks and gloves. We are taking extra precautions by sanitizing all stations and doors. *For Online, all discounts will be applied at check out upon pick-up! * * We will stop taking online orders promptly at 9 p.m but you have until 10 p.m to pick them up.* We do not hold orders overnight. If you are unable to pick up your order by close, we will place your items back on the shelf. Thank you for your patience and cooperation.
Upcoming Vendor Deals!
Valid 3/10/2020 - 11/1/2020
---
VENDOR DAYS -ALL DEALS ARE TO RUN ALL DAY -ALL VENDOR DAYS THAT ARE SET HAVE NO VENDOR ON SITE AS OF RIGHT NOW, THAT IS SUBJECT TO CHANGE ONCE DETERMINED. PLEASE INCLUDE ALL PROMOTIONS, ALONG WITH ANY FIRST TIME PATIENT DEALS, YOUR ORDER CANNOT BE ADDED TO OR CHANGED ONCE YOU ARE HERE. DUE TO HIGH VOLUME OF ORDERS, PLEASE WAIT UNTIL YOU RECEIVE YOUR LEAFLY CONFIRMATION BEFORE WAITING IN LINE. While Supplies last!
While Supplies Last!
see all promotions
403 customer reviews
review this dispensary
I have been almost exclusively going to Debbie's for about 8 months now. Today I went in to pick up an online order and was treated so rudely by the front desk person, Coral. Her demeanor when I walked in was prickly, not nice at all. She was confrontational and completely out of line. I will NEVER SET FOOT IN DEBBIE'S AGAIN!!! We have too many wonderful dispensaries in this city to be treated like this. I have spent at least a $1000 in this store but no more!!! I hope you read this review Debbie, Coral cost you a customer forever. Oh, btw, I live very close by but will drive past your store to give my money to a business that treats their customers like they matter. Thanks, Coral for your lousy attitude.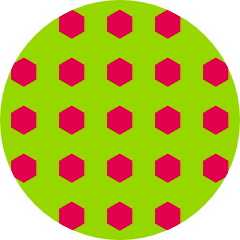 FlounceyGrouch
on June 4, 2020
Just wanted to hop on here and thank Elias for helping me find a new cartridge brand since no kind & select tastes weird. Solid recommendation for Pura Earth. Tastes great and isn't heavy. Appreciate it. Also overall it was okay until the music got hella loud then I couldn't really hear what he was saying through his mask. Be a little mindful please? Love y'all
see all reviews