Follow
Pickup available
Earthly Delights of Maine
Pickup available
207-610-3473
Reviews
15
4.1 out of 5 stars
Quality 4.2
Service 4.0
Atmosphere 4.3
Friendly, knowledgeable, efficient.
I've been going here since last February. Not been disappointed once. The only thing that sucks is going left out of the parking lot. Rt. 202 sucks.
Dispensary said:
Thanks for the positive vibes! So glad you dig us... Yes, be careful on route 202! It gets pretty darn busy... TheRastaRican
on 2019 M08 29
1st time at this location Aug 16th and within 5 seconds of entering this location i was looked at negatively and i feel like i was discriminated because of the way i looked or was dressed and i don't think its right.. my mother always told me never judge a book by its cover. not sure if this was personal or maybe the budtender is not trained or informed with the current laws and regulations but this guy was very rude and i don't understand why i was treated this way. Im looking into filing a complaint with the Maine Medical Use Marijuana Program. i am a qualifying medical cannabis patient out of Massachusetts and for the longest time you were able to obtain a written letter from your doctor allowing you to purchase medicine from Maine caregivers and dispensaries and as of June 6, 2019,Pursuant to PL 2019, c.209 [LD 538],An Act to Ensure Access to Medical Cannabis for Visiting Qualifying Patients, medical marijuana patients visiting Maine from other jurisdictions are no longer required to obtain certification from a Maine-based medical provider or to designate a registered caregiver or dispensary in order to obtain medical marijuana... and I was denied medicine while i was experiencing enough anxiety at the time,But to make matters worse i was being told the police would be called if i refused to leave. i had advised i contacted their store and a multitude of other caregivers and even had a leafly pick up at another location waiting for me and they all said i would be ok but this guy told me that i was lying and that i was conducting criminal activity by purchasing from a dispensary that's doing business under the table. This guy made me feel like a criminal, like i didnt matter and like he did not care at all that i was suffering from a medically debilitating condition, After 3 hours traveling and anxiety kicked in i decided to stop at this shop and was treated with nothing but disrespect and I dont know how these people are allowed to be in the business of care and compassion and NOT BE ABLE TO ASSIST A QUALIFYING MEDICAL CANNABIS PATIENT!ABSOLUTELY OUTRAGEOUS
Dispensary said:
A reply to TheRastaRican... With the sincerest of apologies, I am befuddled by your post. Notably, because we have a diverse and compassionate workforce at Earthly Delights of Maine and I cannot imagine any person here treating you with anything but kindness. The legislation governing our acceptance of out of state licenses or cards is fairly clear. As of the date of your described visit, Maine was not accepting medical cannabis patients from Massachusetts (they only reached an agreement this week and started accepting MA patients, once again). Per the legislation you referred to: PL 2019, c.209 [LD 538], An Act to Ensure Access to Medical Cannabis for Visiting Qualifying Patients, as of June 6, 2019 -- "A visiting patient may only use their state-issued patient credential if their home state authorizes such use. From the list below, patients visiting Maine can determine whether their state-issued patient credentials will allow them to purchase marijuana while visiting Maine. This list is subject to revision. The following states have provided the Office of Marijuana Policy with sufficient information to allow qualified medical marijuana patients visiting Maine to use their state-issued medical marijuana patient credential to obtain medical marijuana while visiting Maine: Alaska, Arizona, Arkansas, California, Connecticut, Florida, Hawaii, Illinois, Maryland, Minnesota, Montana, Nevada, New Mexico, North Dakota, Oregon, Rhode Island, Vermont, Washington, and Washington, DC. Maine registered caregivers and dispensaries may refuse to provide medical marijuana to any visiting patient whose credentials are suspect or otherwise insufficient to determine whether the visitor is a qualified patient in their jurisdiction of residence." You detail that you had already purchased or placed an order on Leafly at another dispensary and had been told you'd "be ok" with regard to purchasing from a dispensary in this state. I can only speak for Earthly Delights of Maine and I know it is our policy to treat our customers with the greatest of respect and dignity, all while adhering to the legislation that allows us to enjoy this medicine openly. In closing, let me also address the reference you make to one of our employees saying that "the police would be called." No one here working on Friday, August 16th remembers this exchange. Could have possibly gotten us mixed up with another dispensary experience? I am certainly sorry for any distress you encountered while trying to obtain medicine appropriately, but I can assure you that the Earthly Delights of Maine team strives to serve with knowledge and patience and none of us recall this encounter... I do hope you are feeling better and wish you all the best.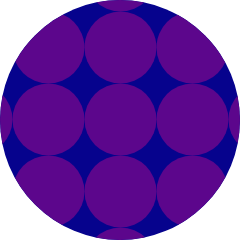 Letgoletgod814navy
on 2019 M08 28
Best dispensary in Maine & for veterans
Dispensary said:
Thank you for the very nice comments. We are grateful for our customers...
The owners and the team embody what the medical cannabis movement has always been about — people helping each other out. They eat the taxes on their products to keep everything simple and all products are of the highest quality.
Dispensary said:
Thank you for the shout out! Taking good care of people never goes out of style...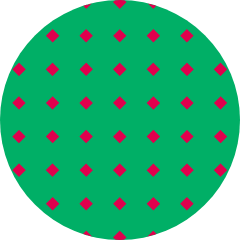 Carolyncondon
on 2019 M08 1
My favorite shop. I order on line and is ready when I go in. Extremely friendly!
Dispensary said:
Always a pleasure having you! Thank you for the wonderful review :)
The place is warm and inviting but the guys who work out back seem likely they want to be somewhere else. However both gentlemen were knowledgeable in their field. Menu is ok, but last time I went in it was low on shatter. Also little pricey and offers just about the same products as everyone else.
Dispensary said:
Hi there, and thanks for the review. I'm interested in hearing more about your service experience; we all have great pride for our store, as well as love what we do! Feel free to contact us at 610-3473 and ask for Nicole or Melissa or reach out to us via email: earthlydelightsofmaine@gmail.com. We also just got a nice stock of shatter if you're interested in stopping by again - four strains as of right now at $20/g! Have a great day and I hope to hear from you! :-)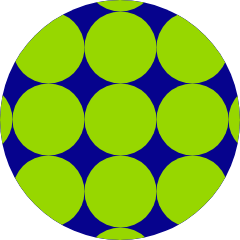 Bemusical29
on 2019 M07 21
Earthly is the best! Great quality products and the BEST service. Everyone is always genuinely friendly. Love the new ordering app!
Dispensary said:
Thank you for such a wonderful review! So glad to hear you love the preorder system - we love it too! :-)
Goodknight115
on 2019 M06 29
I make a point to visit as many different purveyors of this fine herb as I can, and I've been to plenty. What I look for is not only quality of product but quality of people, as well as consistency in all things. Since Earthly Delights has opened, they have been consistent in having only the finest medicinal grade herb, delivered my highly knowledgeable and personable staff. After long last, my search is over. Much love to you earthly delights
Dispensary said:
Thank you for such a marvelous review! It's always a pleasure having you stop by :-) We will see you again soon!
Was sold a discontinued product without salesperson knowing about harmful ingredient (when inhaled per product purpose). Or, she sold it to me regardless. Blamed me when I found out and refused refund/store credit. I am trying to improve my health not get worse. Research before buying - do NOT depend on them to know much or have your back! People's lives are at stake, so wake up! I'm wide the hell awake now. :/
Dispensary said:
The product you're talking about, the FlowerChild disposable CBD pen, was discontinued due to the state of Colorado's laws, it had nothing to do with the MCT oil. You can reach FlowerChild at (970)985-4003 with any further questions or concerns. Lipid pneumonia can be developed by inhalation of animal fats, vegetable oils or petroleum jelly. An exception to this is MCT oil. MCT oil is fatty in nature, but the physio-chemical property of MCT consists of Medium Chain Fatty Acids. These are absorbed like glucose, not fat, and therefore can not cause lipid pneumonia. It should be mentioned also that MCT is extracted from coconut oil, not coconut oil itself. I ripped the label off of this pen to show you the ingredients and did my best to be transparent while working with you. I am sorry that I refused your refund, but as a small business we can't except a return every time someone changes their mind about a product they've purchased. We encourage all of our patients to do research of their own, as a lot of these things are still being tested. Wishing you the best.