About this dispensary
Essence Vegas - Henderson
Essence Cannabis Dispensary is open for in-store pickup, home delivery and curbside pickup. Please visit Essence Vegas website to place a pre-order & view purchasing guidelines. The Henderson location is open from 8AM to 11PM 7 days a week is located on the corner of North Green Valley Parkway at Sunset Road at 4300 E Sunset Road Suite A2 and A3. To purchase recreationally, all you will need is a valid- government issued photo-id confirming you are 21 years of age or older. The dispensary accepts cash only. ATMs are located inside the dispensary for your convenience. Menu Updates: The menu is updated as often as possible & tax is not included on menu prices: REC TAX 18.375% // MED TAX 8.375%. Daily Deals: - $25 Special Shelf 1/8s! - 2 for $18 Top or Premium Shelf Prolls! - 5 for $35 Special Shelf Prolls! - 2 for $22 on Prime / Tahoe Hydro Prolls! - 2 for $60 on .5g Rythm Vape Cartridges! - 1 for $30, 2 for $55 or 3 for $75 on Juice Co Vape Carts! - Gram for $39 on HSH/DG/CBX F Live Resin Concentrates (reg. $25 per 1/2g)! - 2 for $50 on EPCxDGF Hash! - 2 for $30 on 100mg packs of Incredibles Gummies & Chocolate Bars (Exc. 1:1 Bar) Membership Discounts: - RECREATIONAL CUSTOMER DISCOUNTS: Local - 10% off. Must show proof of residence. Senior Citizen ( 65) - 10% off. Veteran - 10% off. Must show valid document. Industry - 15% off. ID or paperwork required. - MEDICAL DISCOUNTS: Local - 10% off. Must show proof of residence. Senior Citizen ( 65) - 10% off. Veteran - 10% off. Veteran Disability (Paperwork required.) 0-33% - 10% off. 34-66% - 20% off. 67-100% - 30% off. Industry - 15% off. ID or paperwork required. Disability - 10% off. Documents required. Loyalty Program: - Sign up for our Loyalty Program and earn 1 point for every dollar you spend at Essence. - Every 33 points you earn, you get $1 off your purchase. Discounts Cannot be Combined with any other Promos & while Supplies Last.
Leafly member since 2016
ATM
storefront
ADA accesible
veteran discount
medical
dispensary Hours
monday
tuesday
wednesday
thursday
friday
saturday
sunday
8am - 11pm
8am - 11pm
8am - 11pm
8am - 11pm
8am - 11pm
8am - 11pm
8am - 11pm
Photos




Show all photos
477 customer reviews
review this dispensary VegasTurtle
on April 5, 2020
Used to come here when I worked down the road from there.. used to be pretty decent but seems like their prices are ridiculous now. $18.50/gram and $54.50 an 1/8th for decent bud? I haven't paid that much in over 20 years since I was a freshman in High School.. not to mention the last time I bought an 1/8th there the bud was dry and crumbled into powder and weighed in at 3.1/3.2. You can't even see thc content or anything online when you view their flower so you have no idea what you're even getting. Makes it pretty difficult especially right now with Covid-19 and you can't actually go into the location. Will probably give them another chance if I see any decent deals come across my texts, but for now am sticking with where I can get my $20-$25 1/8ths instead of $20'grams.
Dispensary said:
Hi VegasTurtle, thank you for writing to us and bringing this to our attention. I'm sorry to hear you had a frustrating experience, that's not what we like to hear. We do carry $25 eights daily if you want to stop by and gives us another chance, we are open for curbside and in-store pick-up. Your loyalty means a lot to us, thank you for taking the time to leave us your feedback.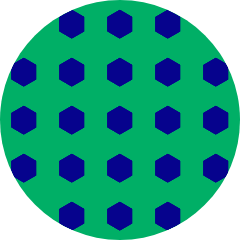 JamesonRay
on March 3, 2020
Always love this location! Everyone knows their product and have the best recommendations when we go in. Francis B. was great at helping me find a strain that fit our needs. He knows his terpenes!
Dispensary said:
Thanks for the review! Stop by again soon
see all reviews