About this dispensary
Fire and Frost Cannabis
The biggest little cannabis shop in Vancouver! Huge showroom full of cannabis products, and a staff that's so friendly and inviting that it makes it feel cozy like a warm blanket on a chilly PNW day. Come on in and experience the next level of cannabis service and knowledge. Online pre-ordering now available through our website. Enjoy a wide selection of cannabis products from the farms and brands you love, like Cloud 9 Farms, ECC, Sunshine Farms, Fresh Kind Farms, Honu edibles, Smokiez edibles, Legal beverages, O'lala sodas, and much more. With a new deal every day, Vancouver area cannabis enthusiasts can't go wrong. And don't miss our adjoining supply store with swag, glass, smoking accessories, essential oils and more. (Supply now open!) Fire & Frost Cannabis dispensary is located just minutes from the Portland, OR airport (PDX), near Hazel Dell and Orchards neighborhoods, between the I-5 and I-205 corridor, and very close to the Vancouver Mall just off of Washington 500 on the corner of NE Fourth Plain Blvd and Andresen in the Silver Star Plaza. Daily deals include Munchie Monday, Fat Tuesday (deals on 7g or larger), Cloud 9 Wednesdays, Thirsty Thursday, and Freaky Fridays.
Leafly member since 2015
ATM
storefront
ADA accesible
veteran discount
recreational
dispensary Hours
monday
tuesday
wednesday
thursday
friday
saturday
sunday
8am - 11pm
8am - 11pm
8am - 11pm
8am - 11pm
8am - 11pm
8am - 11pm
8am - 11pm
Photos




Show all photos
Promotions
Freaky Fridays
Valid 2/5/2020 - 10/31/2020
---
Join us on Freaky Fridays for deals so good, you'll freak! 30% off select products every Friday, including top shelf bud, concentrates, cartridges, topicals, drinks and edibles. Selection changes weekly, so stop in frequently to see what's new.
Limited to stock on hand. While supplies last.
see all promotions
15 customer reviews
review this dispensary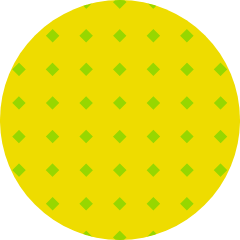 This shop always has fairly priced flower, edibles and concentrates. The bud tenders are always helpful and friendly. They give suggestions, which many times are more budget friendly for whatever outcome you desire. Personally, I am chasing pain mitigation. I have always been happy with my in-store experience. The online ordering experience was a bit of a kurfuffle my first try but management was excellent and made things right...even helping me out with my last two visits both the bud tenders and I forgot about the punch cards. I already feel this is my prefered shop but the response to the online order goof sealed the deal. I purchase flower by the ounce to make tinctures and salve, as it's far more budget friendly when you make your own. I have also purchased sativa and indica edibles here and they always have the best prices on those. This last time I gave RSO a shot for the first time...after a bud tender recommended it for help with sleep while I'm dealing with possible torn meniscus, chronic back pain and auto-immune pain. They can be difficult to catch the first time by, if using maps. If you are exiting five-hundred, heading west, onto Andreson, you simply take the first right onto Fourth Plain, and then the first parking lot entrance is the glass side of the business, while the second parking lot entrance on the right is the cannabis sales side. This is a great bud shop. On an unrelated, side note...I love the little toys and clear fill-in they used on damged floor spots.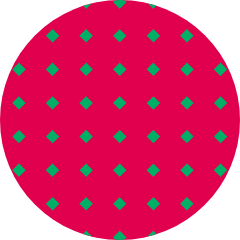 Cynderlovesweed
on April 5, 2020
This is my favorite dispensary in Vancouver. Their customer service is hands down the best I've experienced locally or across the river in Portland. There's always good music playing and every budtender is highly knowledgeable of the products and eager to take time to ensure you receive top shelf service regardless of your purchase size. With so many local dispensaries to support Fire and Frost stands out not only for their consistently exceptional customer service but also for their numerous deals, specials, punch cards and refreshingly easy online ordering.
see all reviews