Reviews
69
4.6 out of 5 stars
Quality 4.7
Service 4.7
Atmosphere 4.6
The ultimate in convenience and ease.
jgomez0824
on June 3, 2020
Great spot and deliver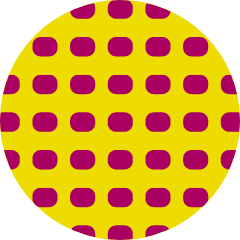 Monie_in_tha
on May 27, 2020
They are really on top of their game. Great customer service, great selection, great delivery. Plus they are owned by women!
Dispensary said:
Thanks so much!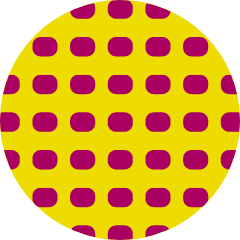 ceeceebee
on April 17, 2020
They do a great job. Never had any issues with my orders or my delivery drivers. Their customer service is excellent!
Dispensary said:
Thanks so much for your review! We're so glad you enjoy our service!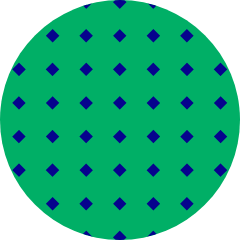 desertfun
on January 12, 2020
This review should come to no surprise to this company. I am pretty sure they know it's coming. I will attempt keep this brief as possible. I will use the * symbol in place of name and gender. I made an order in the early morning hours of Dec 30th. It was probably two in the morning. I wanted to be sure it would be here on the 31st. I have had previous orders make it overnight. I am not rural by any means. Got an email and had to call in because my identification wasn't current with the company. No problem. I got it uploaded. It's going to go out today I was told. Fine. Package never arrives. I get it. Things do happen. It's logistical. I am mad obviously because it said overnight. Because I am really sick and had no flower I had to trek out to replace it. Get people sick? Not cool. Also I knew they would be closed the next day (1st) and could have been for more days. Who knows. So that was successful. So I am out that money. Moving forward here. I figured I would reach out on the 2nd and find out what was going on. I went out briefly on the morning of the 2nd. I came home and here the box from GD on my porch. Box is torn open. Child proof bag was torn open. Contents just rolling around in the box. Strange. I called them. I reached someone (name withheld by me for security purposes - *I* actually value privacy) and it's like I called the cable company. Excuses. Every single thing that could have been done to get me off the phone was said. We don't need to get specific here. This is obviously a small business and they need to answer as many calls as possible or they are just training people to be rude. Who knows. I can only say in the best description possible that this was the worst customer service; it does equal the cable company so they can have credit for that. The phone person had zero concern for the situation at hand. None. His concern was interrupting me to get me off the phone. He kept questioning me about the seals and such. * was saying * was confused with my description. I made it clear. Product was in box. Seal at the top of box was intact. I opened the bottom of the box (no seal) and the jar was upside down when it came out. The cap was not tight at all. It was barely on the jar. * told me it was acceptable to use and fine (!) Seriously? The word contaminated was thrown around a lot. He said it's not because the seal was on the top of the box. Did you not just listen to what I said? Give me a break. I asked who delivers these packages. Was it by a courier who worked directly for them? Third party? What. While trying to gain the information and ask questions I couldn't. Why? Because * kept interrupting me to get me off the phone. The only thing * said remotely even close to an answer was these people were employed directly by the company and were drivers for the company. He said there were several steps before the package left them and their driver would never open a package. Understood. Doesn't explain why it says in bold font on the box "Charge to TGD" and "Pickup at TGD". Just wait it gets better. * never said sorry about anything and in the least * could have said sorry for not making it overnight. Never asked how to resolve the situation. Never came to that. I will concede the possibility he offered a refund I don't recall. I do remember saying I had the right to be angry. He offered 10 percent off a future order. I felt * was calling me a liar just indirectly. Like I am trying to rip the company off. The insinuation was there and it was strong. It was like I tore open this package and made this up in some sort of an attempt to defraud and I was some kind of liar. I concede the possibility is there I could have done just that. I am realistic with various situations that this company may have to deal with. Understood. The call ended with him/her saying "Well thanks for letting us know" and it was done. It would be the same thing you would hear from the cable company when you called to tell them your service wasn't working. I sat here after that call going this can't be real. Though I did fathom (again) the possibility that he/she thought I was making all this up. It's a he said/she said deal. I highly suspect the person I talked to was medicated. I can't prove it but that could be the only logical explanation for the treatment. The "I don't give a crap" attitude is easily explained by being under the influence. Who knows. I evaluated the situation in hand. Package didn't arrive timely. No apology. Check. Had to buy product locally because of the failure of the company. Money lost there. Check. Being indirectly accused of being some type of fraud. Check. They get to keep my money in full. Check. Which by the way (again) if you would have been quiet and let me talk for ten seconds I would have explained my reasoning I was against it right at that moment. Couldn't stop talking over me. Check. Package delivered compromised. Check. Contents open and jar open. Check. Result? Never do business with this place again. Do you blame me? Now something very interesting happened about an hour or so later. The company sent me an email. Here is a direct quote "Attached is a picture our driver took upon delivery and as you can see the package was delivered in a secure location and an unopened box" Good. Oh here is a $12 coupon (ha). So I click on the picture. Ready for this? Not even my house. Didn't know whose house that was at that time. I know now. Thanks for the privacy violation there. So this is all explained right? I responded to the company (long venting email) and to this day no response. So package was delivered to a neighbor I am not good with. What could have this person done to the product? Wait! The person from GD on the phone said the product was fine for consumption. The product sits here (all of it) untouched. I'll pass thanks. This is the final insult here. The other day I am showing my neighbors the items and explaining the situation to them. One of my neighbors says the jar looks a little "short" which is something my eye isn't trained to see. I can't see weight. So I get the digital scale. I weigh it. Alright. Odd. I then had to go old school and break out the triple beam. I get the same thing on both. I *was* able to get it to make proper weight (3.5) but I had to tear one of my business cards in half and put it on top of the product. Now here is the real question. Which is safer to smoke? The business card or the product? I'll let you decide. New cannabis strain has entered the market it's called "business card" I posted the review here. I did my part. You guys know who I am and where to find me. I am not hiding anywhere. I don't post fake reviews and post bullshit. I am that guy in your twitter feed. It *sucks* doesn't it? The door is open for talking. If you want to pull the brake you can but until then the train is moving forward and next week I am hitting the next "review site" station. I am getting some satisfaction for the money I lost here. I have to admit it feels good. ~cheers
Dispensary said:
We're sorry that you had such a bad experience with the Goddess. It is very important to us that packages are delivered fully sealed and untampered with, and customers should always be fully heard. We would like to offer you a full refund of your order, so please contact us at info@goddessdelivers.com or 1-855-426-5246 so we can verify we have the right account and order number - or let us know what else we can do. Since your call, we have been seriously reviewing our practices with delivery and customer service staff to make sure this doesn't happen again. Please let us know if there is anything else we can do to make this right. Bre2123
on October 28, 2019
Love it
Dispensary said:
Thanks so much! Glad you enjoyed our service!
First time
Dispensary said:
Thanks for giving us a try, we're glad you enjoyed your experience! Tacomartinez
on October 24, 2019
Cool
Dispensary said:
Thanks for taking the time to leave us a review! We appreciate it.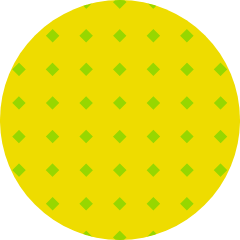 firewalkwthme
on September 1, 2019
Amazing service! Had a question and customer support responded right away, and my order arrived days earlier than i expected it to. Weed is also great quality
Dispensary said:
Thanks so much for your review! We're glad you had a good experience with us and hope to be able to help you again in the future.
HeidiGreen2
on August 15, 2019
Simple to use!
Dispensary said:
Thanks Heidi! We appreciate you.