This store's menu is not available
Searching for nearby stores…
About dispensary
Garden State Dispensary - Union
At Garden State Dispensary, we are both honored and humbled with the opportunity to serve the residents of New Jersey whom are faced every day with grave and debilitating health issues. Our primary focus is to provide nothing but the highest quality of medicinal cannabis to relieve resistant symptoms, due to certain chronic conditions, and continually exceed patients' expectations through educated, sensitive and compassionate care. To carry out our mission, we have employed some of the brightest and most talented minds in the cannabis industry. Our experienced cultivation team is led by a Cannabis Cup-winning grower and a nationally recognized American Society for Horticultural Science (ASHS) Certified Professional Horticulturist (CPH). Our patient-focused counseling program is led by two Doctorates of Pharmacy with strong backgrounds in medication therapy management coupled with a focus on alternative medicine options. We thank you for your interest in Garden State Dispensary and invite you to contact us with any further questions you might have.
Leafly member since 2014
ATM
debit cards accepted
storefront
UFCW discount
ADA accesible
veteran discount
medical
dispensary Hours
monday
tuesday
wednesday
thursday
friday
saturday
sunday
Closed
10am - 6pm
10am - 6pm
10am - 6pm
10am - 6pm
10am - 6pm
Closed
Photos




Show all photos
55 customer reviews
review this dispensary Jessicagrace19
on May 9, 2020
very helpful, clean, took the time to explain everything. A woman named Katie helped me make sure I had everything I needed and another girl named Kay (or Rae?) brought out my bag and explained what to use and when. sutclije
on March 18, 2020
Both locations are clean, beautiful, classy, and don't give off the sketchy vibe you sometimes get with dispensaries. The staff is amazingly helpful. Their product is incredible, especially their GMO Cookie — talk about a THC punch! I'm glad they can make cartridges now but wish the process for other concentrates were more readily available. Also I would love if GSD got some pre-rolls. More edibles would be amazing. Overall best dispensary + best product thus far. Oh — wish they would fix online ordering as that always ensured my order was expedited when I waked in.
Staff is friendly and informative just wish they would refined online ordering for expediting other than that great service prices could be a little better and sales like other locations would be highly appreciated but again service and quality A1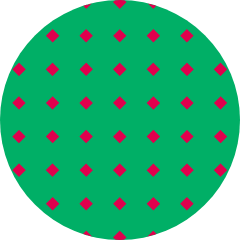 PsychicLinda
on February 25, 2020
The people are friendly, the place is like a community of like-minded individuals who actually are kind and care about each other. I really like the place and I love the products that they put out as it medicinal does a lot of benefit.
see all reviews