Last updated:
Darn! No results found.
Try selecting fewer options
or
About this dispensary
Greenworks - Greenwood, Seattle
Go where everybody knows your strain! Since August 2016, Greenworks in Greenwood has always been glad you came. Our staff of beautifully diverse personalities promote an open and inviting environment for customers and patients alike through our commitment to human connectivity, respect, and our extensive knowledge. To help you feel extra welcome at your neighborhood pot shop, Greenworks offers 20% off your first purchase when you sign up for our rewards program. We also offer fantastic daily deals on flower, concentrate, and joints, and carry a nice selection of CBD products. Feel free to come by today and begin making a connection! We look forward to meeting you and getting to know your strain. We have Deals every day! SEVEN WAYS TO SUNDAY - 10% off 14g or more MONDAY MADNESS - 20% off ALL Edibles, CBD Products, Topicals, & Glass n Gear! TOP SHELF TUESDAY - 20% off top shelf WAXY WEDNESDAY - 20% off all dabbable oils+waxes TENDER PICK THURSDAY - 20% off each employee's favorite product. FEEL GOOD FRIDAY - 20% off pre-rolls VAPE AWAY SATURDAY - $7 vape pen battery, 20% off Cartridges Happy Smoking! See you soon! 💚💚
Leafly member since 2016
ATM
storefront
UFCW discount
ADA accesible
veteran discount
medical
recreational
dispensary Hours
monday
tuesday
wednesday
thursday
friday
saturday
sunday
8am - 11:45pm
8am - 11:45pm
8am - 11:45pm
8am - 11:45pm
8am - 11:45pm
8am - 11:45pm
8am - 11:45pm
Photos




Show all photos
106 customer reviews
review this dispensary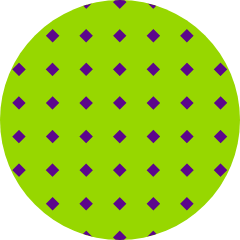 bennichols23
on June 24, 2020
Loves, likes and dislikes. Love the staff's commitment to no BS shopping. Not pushy and just let you know straight up what's good and what's not when you tell them what you like. Like the selection here for mid grade buds at decent pricing, which seems competitive to other dispensaries. Dislike the bland atmosphere to the store on the inside. The outside of the building is really bright and colorful, not so much when you're inside. However the store is always very clean and organized for pretty easy shopping. It's definitely my favorite shop in the Greenwood area of Seattle. If you haven't been in, I'd definitely recommend at least checking them out once.
Dispensary said:
Thanks for your great feedback...we take all customers feedback into consideration. Therefore, we will make some changes to brighten up the interior of the store, so lookout for them changes in the near future. Thanks for your business and we hope to see you soon💚💚💚
see all reviews