Reviews
1587
4.8 out of 5 stars
Quality 4.9
Service 4.9
Atmosphere 4.8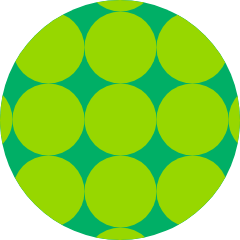 Elchaffy2020
on 2019 M10 6
Great selection. No point or customer reward system
JessieGurl31
on 2019 M08 31
Hello, I just want to say that I highly recommend the healing tree wellness center for ur one stop shop to good and trusted medicinal needs 👍🌱 since the very 1st time i came there when I 1st got my med card until now they have treated me so well and very fairly. The 1st time you go there you get a FREE joint! Who doesn't love a freebie right? 🚬 well they have been more than kind to me every time after that too even when i had my issue with the vape cartridges not working right. They solved the issue and gave me a few freebies for my trouble. They are always sweet every last one of them, but two of my favorites would have to be Austin and Skye! You guy's are dope. But all the bud tenders there are sweet and personable. I really don't have an issue with anyone there at all. They will also work a deal with you if you ask. 😍 if ur nice to them they may deside to give you a discount👍 their prices are super reasonable and they have full stock of everything you could need even the accessories as well. This shop has not let me down yet and its fairly close to my house. I have been loyal to the healing tree 🌳 since I've gotten the card and have yet to feel the need to even step foot into another shop. Keep up the good work healing tree 🌳 💕👍🌱thank you guy's for all that you do. Even security guys are super cool there 😎. All very nice people 😃
Dispensary said:
Thank you on this great review! It is always our pleasure to make sure you are getting the service you deserve. :)
420Shannon1217
on 2019 M08 27
I came in for my first time during the Platinum Vape vendor event. I arrived around 6ish and Miranda checked me in. She was in a great mood and handled the HUGE amount of patients like a PRO! Her attitude is awesome and although 30 people were in front of me everything flowed perfectly. I got to the back and was helped by Skie. As a first time patient during a BUSY event she was very kind and super helpful. She never rushed me and I left in a great mood! To the managers .... you should let Skie and other budtenders ACCEPT TIPS!! They are very knowledgeable and deserve a little bonus. I tried to tip Skie today but she wouldn't accept. Other than not being able to tip for great service it was worth the wait and worth my 1 hour drive. Thanks Healing Tree!!!!
Dispensary said:
Both Skie and Miranda would like to thank you on this great review! although bud tenders are unable to accept tips, we highly appreciate the great feedback. :)
very good place worth the drive
Ianlopiccolo17
on 2019 M08 4
My go-to store for bud, dabs, and everything else, but the best visits are when I get Skie as a budtender. She's super friendly and patient when I don't know what I want and is always teaching me something I didn't know about weed or smoking. Great shop with an even better range of prices, but the best budtender in there is Skie hands down.
Dispensary said:
Skie would like to thank you on this review! Hope to see you in store again soon :)
This was my first time visiting this dispensary. The check-in process was smooth, but a little daunting. The inventory depth is pretty incredible, but there aren't a lot of road maps to what's available and the flower labeling doesn't provide much detail. I worked with Cassandra who was helpful, but it was pretty clear that I needed to do more research on the inventory they had available before I arrived. I have a pretty good idea of the terpenes I'm looking for but remiss in having done the strain research to make informed decisions. I also felt a bit rushed as it was right around 4:00 and people were pouring in after work. That said, I think it would be helpful to have first-time visitors paired up with the appropriate staff as opposed to a first-in/first-served system. Some of that's on me as I wasn't prepared as I could have been, (drove in from across the state and headed home to Ohio), and as cordial and polite as Cassandra was, I probably needed a little more help. Overall, a positive experience and glad I made the trip.
Asmith1181980
on 2019 M07 29
I had been in before and really enjoyed the experience. This time same, great service, but went for the 1oz. Shake of AK-47, and was extremely disappointed when I got home. Wish I could post a pic the shake is 70% leaf. Shake n bake shakes in with orange hairs, and small shake size buds. Not worth &100. :( picked through the first bowl but way too much work, second smoked it ground like it was, taste like yard clippings and made my head pound. My fault for trying the deal, u get what u pay for, and not experienced enough to know better. :(
Dispensary said:
We apologize that you are not satisfied with your purchase, if you still have it you are more than welcome to bring it back into store we will be more than happy to accommodate with your needs :)
Sharebear23
on 2019 M07 28
Helen was my bud tender, & I have to say I went out of my way to make an account just so I could some how thank Helen for her patience and knowledge. I was a first time patient at the "Tree" as I hear the staff call it. From the front desk Rita which was also a delight to deal with I knew I was in good hands. I am not the most knowledgeable person and a bit picky but she went out of her way to help me find everything I needed and more! ( crazy selection don't bring extra cash lol ) I wanted to leave her a tip so bad but she refused even when I tried to sneak it off... she insisted a review was all she needed and my happiness I just want to say I love my stuff I'm coming back and telling my friends so consider me fam now 😂 btw I'm really high sorry this is long she knows her shit !!! Oh and the security cool 😎 af!!
Dispensary said:
Reta and Helen would like to thank you on this amazing review! We hope to see you in store again soon to get the same amazing treatment :)
I love this place, I go all the time. The products are amazing, large selection. Staff there are excellent, they all help you find what you are looking for, they take the time help you... S/o to two of my favorites tho Miranda and jake, they always do great helping me and easy to be around, some awesome people 😎.. I do enjoy all the staff there.. But great place, LOVE IT, GO!!
Dispensary said:
Miranda and Jake would like to thank you on this review! Also, be sure to stop in and ask for them to ensure the great service!
Bought top shelf that looked good in the jar but got home and looked at mine.... they gave me the shake out of the bottom of the jar Is what it looked like to me, 2/4 platinum vapes were broken and leaked out before I could even use em