Last updated: 
Darn! No results found.
Try selecting fewer options
or
About this dispensary
Hemp Cannabis Dispensary
Leafly member since 2019
ATM
storefront
veteran discount
medical
dispensary Hours
monday
tuesday
wednesday
thursday
friday
saturday
sunday
9am - 10pm
9am - 10pm
9am - 10pm
9am - 10pm
9am - 10pm
9am - 10pm
9am - 10pm
Photos

Show all photos
Promotions
STOREWIDE DEALS
Valid 7/5/2020 - 8/1/2020
---
TOP SHELF STRAINS RED DRAGON & BIG BUD! MOONROCKS 1/8TH $50 OTD. SODA POP 150MG $20 OTD. ANY VAPE CARTS BRAND 3 OR 4 FOR $100. ALL SWEETGRASS PRODUCTS 20%. CANNA BUTTER 281MG 8oz $30. ALL OF OUR PRICES OTD. CHECK OUR WEEDMAPS OR STOP BY THE SHOP :D EVERYDAY WE HAVE GREAT DEALS!
see all promotions
21 customer reviews
review this dispensary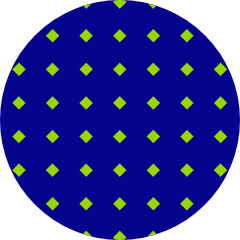 Babs3465
on January 27, 2020
If I could return the flower I bought to get my money back, I absolutely would. To say this is commercial grade quality would do a disservice to commercial weed. Only ground up 3 buds so far, but found multiple seeds in all of them. GG#3 was the strain we got, and frankly I think they sold us hemp and pretended it was marijuana. Will never shop here again, and I would strongly recommend anyone considering going to go to literally any other dispensary in Broken Arrow or Tulsa instead. dAnkPrincess024
on October 3, 2019
went in 10 minutes before they closed & it was my first visit so I received 10% off. The staff was very friendly & welcoming from my first step in the door. ROWLAND, my amazing budtender, worked with my budget & even though I didn't have quite enough money to get my medicine, he made up the 3$+ difference to be sure I didn't leave empty handed. I will DEFINITELY be back. They have a huge selection of everything you want/need. Great flower selection & they even have some discount flower that's pretty good :) I'll be back to give ROWLAND a fat tip, regardless :)
Dispensary said:
Rowland is one of my favs!! He definitely makes sure his customers are taken care of. We strive for nothing but the best here at Hemp.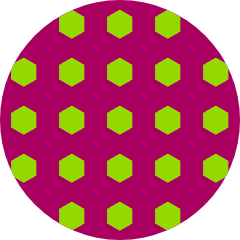 SkeetAllMighty
on August 25, 2019
Great selection. Great prices. Daily deals for every day of the week, and a strain of the day for 10 dollars a g can't beat that. Also Jay knows his stuff and will help you with all your cannabis needs. Keep up the good work guys.
Dispensary said:
Daily deals keep you all coming back and we love it! We now offer the full bottom shelf for $10g
see all reviews