Last updated:
Darn! No results found.
Try selecting fewer options
or
About this dispensary
Herbiculture
We now carry Hemp CBD products for purchase WITHOUT A MEDICAL CARD! Try gummies, oils, pain relief creams, and more! We even have PET TREATS--because our pets are family too! We're a local, family-owned medical cannabis dispensary serving the Burtonsville community, just southeast of the Greater Baltimore Area. We truly believe in the power of medical cannabis and CBD,we are here to help in any way we can. If you have questions, concerns, or just want to say hi, please contact us!
Leafly member since 2018
ATM
debit cards accepted
storefront
ADA accesible
veteran discount
medical
dispensary Hours
monday
tuesday
wednesday
thursday
friday
saturday
sunday
10am - 8pm
10am - 8pm
10am - 8pm
10am - 8pm
10am - 8pm
10am - 8pm
12pm - 5pm
Photos




Show all photos
Promotions
$38 Premium 1/8s, $38 .5g Vapes, & $70 1g Vapes! *July 6 only*
Valid 7/6/2020 - 7/7/2020
---
🌿$38 Premium 1/8s of Stardawg (21.7%THCA), ONYCD (25.2%THCA)! 🌿$38 Rythm 0.5g Vapes: Mimosa, Clementine, Ghost OG! 🌿$70 1g Vapes: Fluffhead, Super Lemon Haze, Lemon Skunk! 🌿$25 1/8s of Tainted Love (7.8%THCA, 12.4%CBDA)! 🌿$45 Select Elite Tangie Burn OG 0.5g Live Resin Cartridge! 🌿$35 1/8s back in stock!
*While supplies last! Some restrictions may apply. Cannot stack discounts. Cannabis use is for certified patients only.*
see all promotions
259 customer reviews
review this dispensary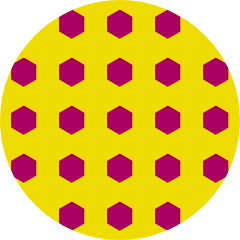 Ncmatthews
on July 4, 2020
The staff here is very nice. They are always telling me their names and I have a really bad memory so I forget them, but they try their best to be happy and excited behind protective masks and glass, so they are also protected and keeping their patients protected.
I like the fact that if you order ahead it's like just a quick pit stop very friendly staff they have a large variety of items like the fact that the also sell by 1g I love that I get to try different strains with out having to buy the whole 1/8th or oz check it out won't be disappointed... ohhh also the deals they got some great deals dont miss them
see all reviews