Last updated: 
Darn! No results found.
Try selecting fewer options
or
About this dispensary
Herbology - Broken Arrow
Facebook: https://www.facebook.com/herbologymmj/ Instagram: @herbologygram Visit us in the heart of bustling, historic Automobile Alley with all of your medical marihuana needs or questions. Our products are grown locally in Oklahoma, and our knowledgeable Herbologists work with you one-on-one to help you confidently make a selection that suits your lifestyle and needs.
dispensary Hours
monday
tuesday
wednesday
thursday
friday
saturday
sunday
11am - 6pm
11am - 6pm
11am - 6pm
11am - 6pm
11am - 6pm
10am - 5pm
11pm - 5pm
Photos

Show all photos
5 customer reviews
review this dispensary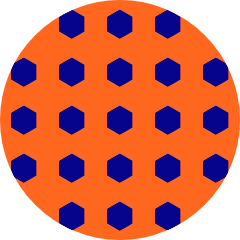 DeHighlander
on February 13, 2020
My new favorite shop in OK, well worth the second it takes to get checked in! They have some quality service care and product!! I have been a medical patient in many states as well as a consumer/ connoisseur of cannabis for 20 plus years. It's so nice to see the medical vibe carried out threw and threw at Herbology. A lot of dispensary's in Oklahoma have a turn and burn mentality, commonly seen in recreational states. That all has a time and place, but it seems that this dispensary has really but it's heart and soul into patient care. When I arrived I was greeted by a warm welcoming vibe, the staff was friendly and sat me down in their lobby. One of the budtenders grabbed me a water as I filled out their patient paperwork. They took me into their green room and I was given my own budtender to consult with me about my medication choice. It was amazing to finally have a dispensary ask me what kind of relief I was seeking from cannabis. They took the time to figure out how I consume, so that they weren't directing me towards products I was interested in. I have seizures/ chronic inflammation/ tremors/ and anxiety, but my tolerance is high due to how much I've been consuming and for how long. Their budtenderd talked with me about the endocannabinoid system!!!, which is something I have yet to hear in any dispo here. They seemed to truly have a grasp on how cannabis and THC laden products affect individuals. SO WONDERFUL TO SPEAK TO SOME EDUCATED CANNABIS INDIVIDUALS!! They ended up recommending me some Skywalker Badder, and it was not only amazing in terp content testing at NEARLY 16% but my tremors were gone nearly instantly! I could have diffused a bomb! Or even a tense family conversation!! They also sent me on my way with some Ethos Cookies :) talk about finally seeing quality products!!! I'm going to be a regular here, they even sent me home with a pin and a snazzy little patient book so we can discuss how the products I got today worked and they can consult me further next time. I WILL BE BACK!!!! CHECK THEM OUT!!!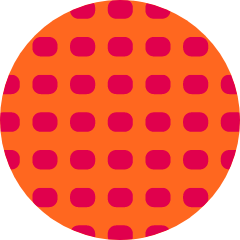 RyconPayne
on January 19, 2020
Went there tonight to try out the newest dispensary near me, and grab a gram. Ended up with a gram of 29% Mai Tai that was excellent. Was also surprised to find some gummies that are ten 50 mg mango gummies, for a total of 500 mg. I need pretty strong edibles, so while I was hopeful these would be good, I didn't expect them to be. Turns out that I was wrong. I ate three (150 mg), and I feel great! Really happy these, and will be back for more. The dispensery is clearly new, with a very full staff that are maybe a little too eager to help. They are great, and will probably relax some with time. They are super helpful though, and have booklets with the information on the strains they carry, so if you need to know your bud tender is knowledgeable about their flower, and not just making things up, this place is for you.
see all reviews