Last updated:
Darn! No results found.
Try selecting fewer options
or
About dispensary
Leafly member since 2018
ATM
storefront
ADA accesible
veteran discount
medical
dispensary Hours
monday
tuesday
wednesday
thursday
friday
saturday
sunday
11am - 7pm
11am - 7pm
11am - 7pm
11am - 7pm
11am - 7pm
11am - 7pm
12pm - 5pm
Photos




Show all photos
77 customer reviews
review this dispensary
Thank you for the recent CBD items. They help heal and induce better, more restful sleep. I like when different beneficial items are showcased to make it easier and even more fun to try.😇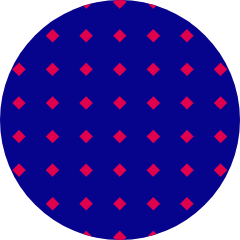 TrashwGlitter
on May 20, 2020
The staff were so friendly and helpful! The whole place looks pristine, spacious and welcoming. Special Shoutout to budtender Alexis for being a warm, compassionate person, she totally made my day and I will be back! Liberty has become my number one Favorite Dispensary out of all! There are several reasons for this! First their location is absolutely beautiful, the way it's set up I could spend all day there! It's set up so that even if your waiting you can see all their products out on display. You can see for yourself how every single batch of their flower looks at more than one station not only that but at these stations they also provide the most relevant and important testing data! NO OTHER DISPENSARY I have been to does this especially in regards to terpenes. At liberty you'll not only see the cannabinoid content but also the total terpene percentage as well as the three most dominant terps AND their exact amounts! Also this right here is one of the most major reasons I go here, THEY LIST ALL TERPENE DATA online on their online menu. Only a few select dispensaries do this, if they haven't erased it again you'll see my horrible review for harvest of rockville, worst dispensary on earth harvest is a sick godamn joke. The fact so many dispensaries won't list their terps online AND have the audacity to act like I'm a hassle for asking for such information over the phone. It's disgusting. Liberty cares enough to provide this vital data after all its almost all about the terps NOT thc content my fellow cannabis using baboons! They also have extremely reasonable pricing compared to others too. You won't see them go past 55$ an 8th on ANY brand including verano and curio whereas most places charge 60-65 for those brands especially. They always have such a large variety of choices too and they throw great deals for all you bargain hunters out there especially when it's on their own flower the small bud specials are great too. Same quality flower just small nugs for amazing prices. I also liked that they sometimes even offer their trim for extremely reasonable prices perfect for making edibles. I still have an ounce of their trim left for some future snacks. Lastly their staff they have the best staff out of any dispensary as well, I have met some great people at other dispensaries as well but in general as a whole the staff at liberty all kicks ass. I cannot begin to tell you the number of times actually almost always at other dispensaries I meet individuals that HAVE NO BUSINESS working in this industry. Some dispensaries are hiring individuals lacking brain cells to the max they are literally hiring apes it seems like. When the consumer (me) knows more about their products from their own brand they are supposed to represent that is a major godamn problem and not at all acceptable. They need to begin educating them. I have never had this issue at Liberty. They are all knowledgeable and recklessly ridiculously insanely friendly, outgoing and just all around excellent humans! Especially Papa Benjamin and Mama Myeshia. I hope I spelled her name right. I love these two humans so freaking much. Good job Liberty hiring them. Good job hiring all your staff. Good job on everything. Straight up the most respectable dispensary I have stepped foot In. Before this pandemic I always went with my little dog daughter iko and everyone was always so nice to her and they had treats for her as well. The fact they appear to be animal lovers further makes me love this place I wish I could live there and work there too but unfortunately cannot because of my unfortunate past and horrible youth. I had a temporal lobe brain injury that literally ruined and controlled my life until I found out about it a few years back and it caused me to have a bad life and did stupid things and self medicated with anything I got my paws on and got in trouble often. Once cannabis became available here I wanted to get on it and my family was against it and scared at first. Within weeks they saw such a dramatic change and difference I became a different person I felt normal for the first time in over 15 years. My parents quickly became advocates and gave me money to always have my herbs on hand it literally changed my life and gave me a life I want to dedicate my life to this plant. I cannot work in the industry sadly due to past misdemeanors and it's crazy because cannabis helped me treat the problem that caused me to have those misdemeanors on my record in the first place. So I'm starting a YouTube channel "flowers of Maryland" very very soon as a means to try to get my knowledge out there and to get into the industry another way hopefully. And you best believe Liberty will be the main dispensary I'll always Praise because I will be making some videos regarding all the major problems I have with dispensaries in this state. You know just little things like Liberty giving me a full 20% veterans discount. All the dispensaries that are at 10% veterans discount which is many you think I'd go there?? Hell no. Liberty respects Veterans and I Respect Liberty. It's a circle of respect you see how that works fellow humans?? If you've never been to Liberty you are merely nothing more than a fool. But it's ok you can fix your foolish ways by indulging yourself in a visit to Liberty's Cannabis World!!! I am not endorsed by Liberty either I just think they kick major ass and are setting the bar high for these other mediocre and some pathetic dispensaries (harvest)..........
see all reviews