Last updated:
Darn! No results found.
Try selecting fewer options
or
About this dispensary
Lightshade - Peoria
Lightshade is one of the most reputable, high-end marijuana dispensaries in Denver, serving medical and adult customers at multiple locations in the Denver metro area, including Aurora and Lakewood. Established in 2011, Lightshade has a reputation for growing the best quality genetics in Colorado. With the highest THC levels in lab results for our marijuana strains, it's no surprise that cannabis connoisseurs from Colorado and around the world continue to visit Lightshade for the best weed in Denver. If you are looking for marijuana dispensaries in Denver or Aurora, or wondering where to buy marijuana in Colorado, you've found the right place. Lightshade proudly serves the 21+ Medical and Recreational marijuana community. There are laws and regulations within Colorado that both medical and adult marijuana customers must follow, such as purchase and carry limits. Please visit our Laws & FAQs page for more information about Colorado marijuana laws to ensure you are following the proper weed laws and regulations. In addition to our retail stores, Lightshade has several state-of-the-art marijuana growing facilities located throughout Colorado. Our Holly location includes a retail/medical store attached to one of our growing facilities, and features a viewing window in the waiting lobby where our customers can see what a professional, high-end marijuana growing facility looks like. Our stores include a huge selection of marijuana products, including flower, edibles, concentrates, tinctures, topicals and merchandise. Visit Lightshade today to see why the difference is night and day between us and the other marijuana dispensaries in Denver.
Leafly member since 2011
ATM
storefront
ADA accesible
veteran discount
medical
recreational
dispensary Hours
monday
tuesday
wednesday
thursday
friday
saturday
sunday
8am - 9:45pm
8am - 9:45pm
8am - 9:45pm
8am - 9:45pm
8am - 9:45pm
8am - 9:45pm
8am - 9:45pm
Photos




Show all photos
Promotions
July - 25% Off All Month
Valid 7/1/2020 - 8/1/2020
---
Shift - 25% off 500mg Carts, Live Concentrates & Rosin; Binske - 25% off 500mg Carts & Live Sugar/Budder/Sauce/Diamonds & Sauce/Live Resin; Pyramid - 25% off 1000mg Carts & 300mg Disposables; TR Concentrates - 25% off 1g Wax & Shatter; Eureka - 25% off 1g Carts; Pyramid - 25% off 1000mg Carts & 300mg Disposables; Ascend - 25% off Entire Line; Keef - 25% off 500mg Pods & 1g Carts; Summit - 25% off 500mg Live Sauce Carts;
Valid 7/1-7/31; Customers can purchase up to a daily limit; WSL; See store for details.
see all promotions
1285 customer reviews
review this dispensary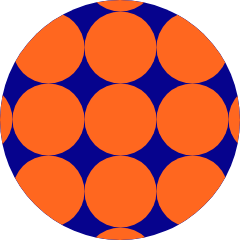 Imaginemethe666
on March 12, 2020
The Lightshade location on Peoria is by far one of my favorite because of the friendly and helpful service , "how can I get you high today" is the friendly greeting you will recieve . Overall pretty cool though
see all reviews