Last updated:
Darn! No results found.
Try selecting fewer options
or
About dispensary
Locals Canna House - Spokane Valley
We are Craft Cannabis and it's WHO YOU KNOW and HOW THEY GROW!  We source the Best cannabis in Washington and make it available to everyone, not just the Locals!  During cannabis prohibition you needed to have the hook up with a Local if you wanted to score good herb.  The Locals Only stash is now available at Locals Canna House! If you're in Spokane, stop by and Experience Locals Canna House.  We are located in Spokane Valley between Winco Foods and the Black Diamond Ale House on Sprague Ave.  We have a beautiful store with a huge, easy to access parking lot!   We go directly to the source to select the dankest sticky fire from our friends who happen to be some amazing growers. We have a huge selection of CBD products that include CBD Flower, CBD Capsules, CBD Topicals and CBD Tinctures and more! Locals Canna House is the #1 choice for Cannabis Lovers in Spokane and the #1 Cannabis Retailer in Easter Washington! Think Global and #smokelocals!
Leafly member since 2015
ATM
storefront
ADA accesible
veteran discount
recreational
dispensary Hours
monday
tuesday
wednesday
thursday
friday
saturday
sunday
8am - 11pm
8am - 11pm
8am - 11pm
8am - 11pm
8am - 11pm
8am - 11pm
8am - 11pm
Photos




Show all photos
Promotions
Order Online & Skip the Line!
Valid now
---
Visit https://shop.localscannahouse.com/spokane/ to place your online order today and we will text you when it's ready. When you arrive, you can skip the line by going to the Online Order Kiosk.
Transactions are made in-store with cash only.
Playa Grande Premium Small-Batch Cannabis
Valid now
---
Indoor Grown & Pesticide Free, Playa Grande's flower will absolutely blow your mind. Local's Canna House gets first delivery of new strains and genetics like Tropicanna Punch. Ask your budtender for current availability.
see all promotions
104 customer reviews
review this dispensary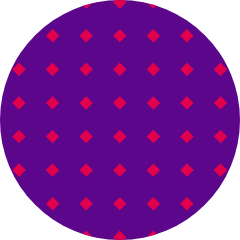 jjensen81
on March 24, 2020
The bud tender was friendly but my interaction was limited cause i was just picking up an online order. The order wem smoothly. Nice spacious, and welcoming store environment. Now the bad. The product i bought is not good. It's what we used to call in high school "dirt". So so dry and i suspect after the thc level was confirmed it was shaken for kief before it was packaged. Not a good product. I put it in a container with a humidity control packet. Hopefully that will help. Probably won't shop here again just because there are so many shops with fire product in this town that ain't nobody got time to try shopping at a joint that gave you dirt the first time.
Dispensary said:
Jjensen81, we're glad to hear you enjoyed your visit! We hate to hear you weren't 100% satisfied with your purchase. We do keep an extensive variety of products at all price points to meet the needs of all our customer base. We'd love to get some of our dankest premium products in your hands next time. Thank you for shopping at Locals Canna House! We hope you have a wonderful ay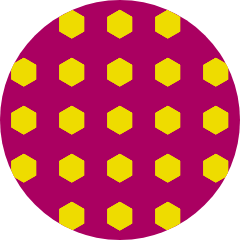 MasterMorbid
on October 31, 2019
Shopped here for awhile past few months and I feel like I'm always getting the run around. They're either out of stock of what I want or want to upsell me something I'm not even there for however I am here writing about my experience tonight as it was atrocious waited in a long ass line and talked to a young guy about a deal on eighths they had going he told me they were out (he tells me this every time I come in btw) however tonight I knew it to be a downright lie as I just watched another tender tell a guy asking about the same thing that those were the only 2 they had left.... I left without buying anything.... Not gonna buy if you're going to lie. Now to enjoy my effing taco Bell.
Dispensary said:
Hello, we are sorry to hear about your recent negative experience at Local's. We have recently been short on specific flower brands due to a shortage of flower in the Washington Market. We work hard to source and restock as soon as we can, but are at the mercy of the crop growing. We hope that you will give us another chance and appreciate you taking the time to leave us this feedback.
see all reviews