About dispensary
JARS Cannabis - Metrocenter
Business Hours: 7am - 9:45pm Daily Leafly Ordering Hours: 7am - 8pm Daily Supurb Delivery Hours: 10am - 7pm Daily *CASH ONLY* ***FIRST TIME PATIENTS: ** First Time Patients receive an extra 30% off their entire order on top of other discounts available. (Excluding BOGOs, Vendor Day Deals, and Glassware)*NOT valid if you've been a patient at Metro Meds previously* Welcome to JARS Cannabis - Metrocenter. We are Proud to be one of Arizona's premier state-licensed medical marijuana dispensaries. We offer the premier experience for our patients through care, education, honesty and transparency in a clean and professional environment. We offer only the highest quality medication for our patients, with a wide selection of flower, edibles, concentrates, topicals, and CBD products for patients and their animals. Our Pricing is unmatched and our Customer Service is top notch! Stop by and check us out. We are located right across from Metro Center Mall off I-17 and Peoria! *Pricing does not includes tax
Leafly member since 2017
ATM
storefront
ADA accesible
veteran discount
medical
dispensary Hours
monday
tuesday
wednesday
thursday
friday
saturday
sunday
7am - 9:45pm
7am - 9:45pm
7am - 9:45pm
7am - 9:45pm
7am - 9:45pm
7am - 9:45pm
7am - 9:45pm
Photos




Show all photos
Promotions
First Time Patient Special
Valid 10/31/2018 - 1/1/2022
---
30% OFF ENTIRE PURCHASE!! 30% off your entire purchase, once at each location. *If you have visited Metro Meds in the past you will NOT be considered a new patient.* Does not include Limited-Time Offers, BOGOs or any other Vendor Day type promotion.
Must be used with first purchase only, cannot be saved for another date. Excludes Buy One Get One FREE promotions, vendor day deals, early bird/ flash sales, and Puffco purchases.
10% VETERANS & SENIORS / 15% INDUSTRY DISCOUNT
Valid 2/27/2020 - 3/1/2021
---
All Industry Professionals will receive 15% off your Entire Purchase all Day Everyday. Vets & Seniors get 10% off your Entire Purchase all Day Everyday. VALID ONLY ON REGULARLY PRICED ITEMS!
*Cannot combine with other offers *Valid only while supplies last! *Not valid on discounted and pre-pack flower specials
see all promotions
1594 customer reviews
review this dispensary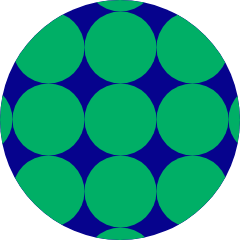 brandonworkman
on May 31, 2020
This dispensary has declined in customer service since switching to JARS. This was my go to spot while it was MetroMeds. My last 5 interactions with this dispensary have been poor. My biggest complaint is one of their security guards took it upon himself to decide the dispensary didn't want my money and told me I wasn't getting my medicine. As far as I understand, only a pharmacist can deny a prescription and only for moral/religious reasons so this security guard was completely out of line. When I called to make a complaint, I was fed excuses as to why the security guard did what he did then was offered to get back in line and wait. 100% unacceptable. I then decided to order delivery so I didn't have to deal with the lack of customer service on site. Well, my first order arrived 45 minutes late and it was wrong. I called and explained what happened. The girl told me she could credit my account and that was it. Again, unacceptable. I am then put on hold and another girl picks up, doesn't identify herself and asks what the problem is. Her name was Katie and she did fix the issue. The next day, I make the order for the missing product (per Katie's instructions). It was a little tricky but it was taken care of. I had this delivered as well and was told by Katie to order early so I could get the first delivery window of 9-11. The guy showed up at 12:30. No call. No explanation. Just said "yeah" when I mentioned he was severely late. Told him this was 5x in a row with problems. He asked what had been happening and I told him. I was again fed with excuses. I got online to look for a corporate contact and found an address and phone number. Nobody answers the phone. It will ring for about 20 seconds then disconnects. This dispensary is a mess. No accountability. No real management. No real leadership. I will be going in to use my points and I will not be returning.
see all reviews