About dispensary
Mission Hampden
Leafly member since 2018
ATM
storefront
ADA accesible
veteran discount
medical
dispensary Hours
monday
tuesday
wednesday
thursday
friday
saturday
sunday
11am - 6pm
11am - 6pm
11am - 6pm
11am - 6pm
11am - 6pm
11am - 6pm
11am - 6pm
Photos




Show all photos
Promotions
Spend $250, Get $15
Valid 9/18/2019 - 9/20/2020
---
Earn 1 point for every $1 dollar you spend, where regulations allow. 250 points gets you $15 dollars credit towards your in-store purchase. Our reward system is always in effect; it's our way of saying thank you for allowing us to be a part of your Mission.
see all promotions
20 customer reviews
review this dispensary
Easy on-line ordering and pick-up service. Quick order ready reply. Friendliest staff in Bmore. Front desk redeemed my voucher before I could ask! Always seem to be stocked with the latest n greatest from Verano. Also like seeing the added gleaf options on the menu. No dried out deli style flower here only fresh prepacked. I do miss your old point system...
Dispensary said:
Brager, we appreciate your patronage and always enjoy seeing friendly and familiar faces in our dispensary. We miss our old point system too : ( ; however, we hope our efforts in working with the local community businesses and offering fun raffles and giveaways makes up for some of it!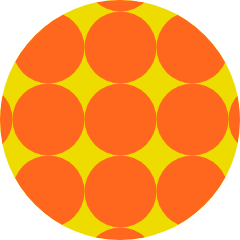 Tanzari777
on April 30, 2020
I had, had difficulties with another dispensery that I had gotten a specific strain from so when searching on weedmaps and leafly I found it eas available at M.H.. This was my first trio to Mission Hampden because they had the strain and another I was curious about. The people at Mission Hampden were nice and kind and not at all snooty or pretentious. The building was clean and they were on top of sanitation and safety. Just real good folks. I'll be going back even though its 20 minutes from my house. I <3 them in my lists <3 <3 <3
Dispensary said:
Yes, yes, and yes!! It moves us when we hear feedback like this, and the fact you travel to us and pass a handful of other dispensaries on the way over, means a lot to us. Thanks for your kind words and for trusting us with your medicine!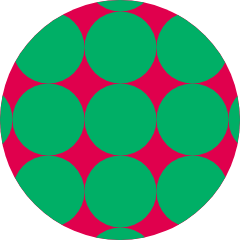 KeepYourSky
on April 24, 2020
Fast and friendly even during a pandemic, knowledgeable staff, and my favorite selection in the area. If I had to quibble, you can sometimes find better prices elsewhere - but their generous reboot rewards program makes up for it
Dispensary said:
Thank you, thank you! We can't be the best at everything, but we can certainly provide the best experience and a wealth of knowledge when it comes to the massive selection of products we offer. We appreciate you!
see all reviews