About dispensary
Nature's Medicines - Crofton
Due to the COVID-19 virus, we are taking the following precautions: -5 patients in the lobby at a time -restricting those showing symptoms -encouraging pre-order -sanitizing frequently Nature's Medicines is Crofton's premier deli-style dispensary 🥇🥇🥇 We are excited to offer Maryland Medical Cannabis Patients high quality flower priced at just $10, $12 and $15 a gram, served in a "Deli Style" fashion. Deli Style means you no longer need to worry about pre-packed, weight-restricted cannabis - you can personally select from the freshest cannabis and request any custom weight of flower you desire within your state limit and we will trim, manicure, and weigh your product in front of you! 🌲🌳🌲🌳🌲🌳🌲 Right off Route 3/Craine Highway across from La Tolteca, Nature's Medicines Crofton Dispensary is open to serve Maryland patients both in-store and through our online pickup.🚗🎁🛒 1657 Crofton Blvd Crofton, MD 21114 410-264-1411 📞 PRE-ORDER: (443) 679-7911 Find a lower advertised standard price on products in the area and we will price-match it! 💲 40+ strains daily 🌲 Veterans 10% Off 🎇 Industry 10% Off 🙋‍♀️ First Responders 10% Off 👨‍🚒 Online Ordering Available 🛒 * When placing an order online please make sure to upload your patient ID Info * *Cash and debit transactions only. Due to MMCC restrictions, No Credit Card 😪 *Debit Cards Accepted 💳 ($2.75 processing fee) Nature's Medicines Dispenses Medical Cannabis to qualified patients in EVERY CITY throughout Maryland: 💒🏍🛵🚗🚌 🏙🌆🏫🏢🏦🏨🏎🚙🤸‍♀️🤹‍♂️🤸‍♂️🤹‍♀️🌲🌳 #PatientsOverProfits #PlantsOverPills #BestForLess #BetterMedsLowerPrices #MMCC #Cannabis #MedicinalCannabis #YesWeCannabis #410420 #NaturesMedicines
Leafly member since 2019
ATM
debit cards accepted
storefront
ADA accesible
veteran discount
medical
dispensary Hours
monday
tuesday
wednesday
thursday
friday
saturday
sunday
9am - 9pm
9am - 9pm
9am - 9pm
9am - 9pm
9am - 9pm
10am - 9pm
10am - 7pm
Photos



Show all photos
Promotions
COVID-19! PLEASE PRE-ORDER!!!
Valid 3/18/2020 - 7/2/2020
---
In efforts to best continue to serve you, we HIGHLY recommend placing a pre-order using any of the methods possible during the COVID-19 crisis. Thank you for your understanding and cooperation.
see all promotions
69 customer reviews
review this dispensary
The place is laid back,ALL the people who work there are AWESOME. I stopped on MEMORIAL DAY saturday and the 2 ladies working were happy very COOL and my order was waiting for me. Never had a bad experience here the product is ALWAYS on time people are COOL the prices are RIGHTEOUS. If you live near or far stop by it will be worth it.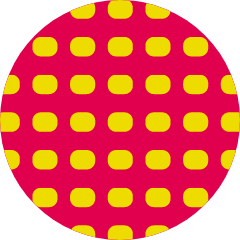 Kelsooo___
on May 18, 2020
Nothing to dislike. I loved the smell of good medicine as you walk in! The whole layout of the place is phenomenal. Can I work there? Lol.... Kevin was cool guy who helped me! Shoutout to him. Even though my order was ready he still helped me and walked me through the shop. It's the little things for me. Thanks guys!! Will return soon
I just recently started coming here because of their deals. The staff is so incredibly nice and they've been awesome about curbside pick up! I'm definitely a fan of nature's medicine :)
see all reviews