Follow
Pickup available
Nature's Medicines - Fountain Hills
Pickup available
480-420-3135
Reviews
745
4.7 out of 5 stars
Quality 4.6
Service 4.7
Atmosphere 4.7
I loved this location. Visited while visiting a friend in fountain hills and would definitely come back
Absolutely love this location, great prices great flower, they just do it right at this shop. They have a small selection of accessories for super cheap which is awesome cause you'll leave with everything you need! Next time you need medication stop by and they will make sure you get what you need!!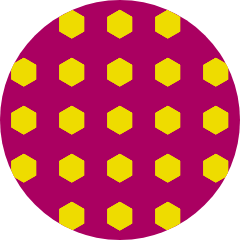 Very friendly Staff. Clean dispensary with comfortable chairs. Not big and not a lot of variety BUT they make it up with 1) great bud tenders, Mikki and Justin were very helpful. 2) the quality of what they cary is very good (the only dispensary I've been in that's carrying Darwin) They took lots of time explaining and answering all my questions. Had good suggestions and I really like the fact that the flower they carry are all grown at their main dispensary in Phoenix, or with the contracted farm in Tucson. That means they will carry the same bud all the time. That's great to know because the flower I was looking for is hard to find in all of East Mesa. There are 7 dispensories I can drive to in about 15min and no one was carrying "Big Smooth or God's Gift", both are high in terpene Pinene, which is great for folks with asthma or in my case very bad allergies. It's a bronchodilator... It was a perfect fit. Mikki, you rock girl and Justin (store Manager) you have good tastes my friend and thanks for taking extra time to help me out. I'll be back.
Mjnelson420
on 2019 M10 12
This is my favorite dispensary. The staff is always friendly and helpful. Not to mention they have the best prices in the valley!
Always the quality with reasonable pricing. The staff always helps and is knowledgeable. My brother insists on giving good reviews, he always returns regularly. WayneH.
Great location. Nice staff. Great $6 grams. Will be back. Hope to get some Good bud.
This is my go to spot. I especially love the drive to this location. And they always have the best products!
Love this dispos. The employees are always super helpful and nice. The prices are always awesome.
great team and.grear selection!
they have the best dispensary they have the best Bob I'll always come here I told all my friends to come here they always know what they talking about they got the best customer service in Arizona