About this dispensary
New Age Care
Leafly member since 2015
storefront
ADA accesible
veteran discount
medical
dispensary Hours
monday
tuesday
wednesday
thursday
friday
saturday
sunday
10am - 7pm
10am - 7pm
10am - 7pm
10am - 7pm
10am - 7pm
9am - 5pm
10am - 2pm
Photos




Show all photos
59 customer reviews
review this dispensary
This place has become very unorganized with the new hours. They are unable to effectively handle the flow of patients and have cancelled my orders more than once in the past 2 weeks, because they suddenly had to close at 2pm. I placed an online order and was told I could only pick it up at a specific time (1:00 pm - 1:30 pm). When I arrived at 1:15 pm, I was told there was an additional wait of 1.5 hours. When I asked why, I was told that everyone else had to wait and there are other dispensaries around that can service me. That attitude is not one I expect from a medical facility. And yes, there are many, if not all other dispensaries, that are better at servicing medical patients.
I wanted to love this dispensary. What made me switch from my previous dispensary to New Age Care was that they boasted about being all medical because they are "for the patients". My first couple of visits were okay. No one really approaches you to ask if you have questions or to even explain how they operate. I understand we're in a pandemic and we have to keep our distance, but it always felt like a "Okay you're here, pick what you want and go" type atmosphere. Yesterdays visit was awful. They have reduced hours, which I can respect, to keep themselves safe. But no where on their website did they put they were experiencing LONG wait times. No where on their social media did they put a quick heads up. I arrived to pick up my online order to be told the wait was 25 minutes. After asking my place in line, I was given complete attitude by an employee not once, but twice. I was told I could not "loiter" the premises. After waiting almost 40 minutes, I was then told there still 12 people ahead of me. There was absolutely zero compassion to patients about the wait times. I heard how other patients were being talked to.

 Do not lie to your patients in order to keep them waiting so you can take their money. Be honest and upfront about wait times, put a system in place if you are going to reduce your hours. Give a courtesy warning on your social media instead of caring more about hyping up the strains you carry. NOW you send an email stating you can only take online orders. Well, I had an online order yesterday. So disappointed in New Age Care. The patient service was just terrible. I have switched back to my previous dispensary. So I made the situation better for myself.

Management said they would give me a call, still haven't heard from them.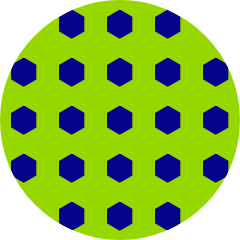 WarOnDrugsFailed
on June 5, 2020
Awful. Always so much Blue Lives Matter nonsense. Cop laughed at me when I asked him to put on his mask while he was standing a foot from me in the vestibule. The budtenders share racist messages on their personal social media's. People of Color should not shop here ever. Not to mention all of the old white customers cause scenes every time I am there
see all reviews