Reviews
103
4.6 out of 5 stars
Quality 4.7
Service 4.8
Atmosphere 4.5
Love it.
Low key but in a good way. Cool little ma n pa great little green Oregon buds awaiting. Edgar.lopez
on 2018 M02 28
Good deals!!! Quick and easy + private environment. Recommend checking them out you'll be surprised by quality for price.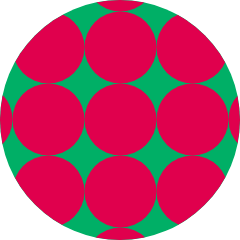 tinamopilates
on 2017 M12 9
This is my favorite dispensary in Eugene by far. The staff is always friendly and ready to chat. The best thing is the quality flower for amazing prices!! You can get a FIRE 8th for 20$ or under. It's a hole in the wall shop but aren't all the best places?
excellent quality and service at prices I can afford. nuff said!
Excellent quality marijuana, knowledgeable & friendly staff. The selection is small, but well curated. It's a kind of hole in the wall place, and the attention to detail and energy is focused on the quality of the product, rather than a sleek atmosphere, which is exactly how I prefer it. If you want to feel like you're in a techno coffeehouse or a Genius Bar, it may not satisfy, but if you want quality medicine with soul & a staff that understands marijuana, Oregon Medigreen is the dispensary for you.
If you're looking for a good budget strain this is your spot- but they don't have a great variety of items overall. Good service though- friendly staff!
Absolutely amazing!!!! Excellent customer service. ...top quality herb....and the coolest vibe....if you are a veteran they love you here....go and check them out.....the prices and quality makes it worth it.
This place is the real deal!! The product is always top of the line. I've learned over a number of visits that this shop can always be counted on to provide the very best quality I've seen anywhere. The atmosphere is always welcoming and comfortable. With all of the gaudy looking chain stores popping up, it's a relief to experience that small, local, vintage Eugenian vibe. Jim, the owner, is a storehouse of cannabis knowledge, and, always familiar with his product. I have never walked away disappointed. Jim and his staff actually really care about the patients and customers, and it was obvious from my first visit that this place isn't in it just for the money, but to truly help people. Check it out - you'll never go anywhere else.
This is the ONLY place in Eugene to go for the BEST Price.. Super Friendly! Super Chill! When everyone is charging ridiculous prices and short staffing so you have to wait forever.. Medigreen has the absolute lowest prices and the coolest people. Check the menu!!!