About this dispensary
Local Joint - Phoenix
Local Joint is a not-for-profit, medical marijuana dispensary dedicated to providing its patient-members with respectful, compassionate care while offering them quality, affordable medicine. Get the daily specials and flash Happy Hour Text https://localj.co/TEXT Local Joint operates in a responsible manner that reflects a community-minded philosophy. We at Local Joint emphatically believe that qualifying medical marijuana patients have a fundamental right to access their medicine in a safe, confidential, and supportive setting. From the quality of our medicine to our unique state-of-the-art, state licensed facility, our patients can always expect a safe and welcoming experience. ONLINE ORDERING IS AVAILABLE **NOTE: TAXES ARE NOT INCLUDED IN OUR PRICES!
Leafly member since 2013
ATM
storefront
ADA accesible
veteran discount
medical
dispensary Hours
monday
tuesday
wednesday
thursday
friday
saturday
sunday
8am - 10pm
8am - 10pm
8am - 10pm
8am - 10pm
8am - 10pm
8am - 10pm
10am - 9pm
Photos




Show all photos
Promotions
Thursday @ Local Joint
Valid 7/9/2020 - 7/10/2020
---
//Willies Taco Joint is on site! Free taco w/ purchase 11am-5pm// //3 For $99 Select Elite 1G Carts// //SALE! Select Live Resin 1g Cartridges for $42 ($70 Value)// //B2G1 LJ Platinum Carts// //20% Off All CBD// //NEW! Vision Puffco Plus Only $99.99// //Puffco Plus Vaporizer Only $89// //Puffco Peak Bundle $379.99// //Includes Black Puffco Peak, Travel Pack, 3G Of Item 9 Labs Extracts// //*Excludes Rosin & Diamonds// //ATTENTION! //Please allow 1 HOUR after opening before coming to pick up your Leafly online order! PICK UP STARTS MON-SAT @ 9AM & SUN @ 11AM// //It is mandatory that all patients must wear a mask when entering or picking up from Local Joint per the ordinance issued by the City of Phoenix. Exceptions include: Those with a medical condition, mental health condition or developmental disability. Children under six years old. People whose religious beliefs prevent them from wearing a face covering. Thank you for your cooperation and continued support!// //In Effort To Follow CDC Recommendations, We Are Encouraging Our Patients To Order Online Through Our Leafly Menu For Pick-Up!// //*PLEASE NOTE: The Number Of Patients In The Lobby Is Limited. Pick-Up Wait Times Will Vary.// //**All Discounts Will Be Applied At The Register Upon Pick-Up**// //Every day Specials// //3 for $90 LJ Platinum Carts*//
*may not be combined with ANY other discounts *While Supplies Last **BOGO Excludes Apollo Battery. All Leafly pickup orders for BOGO items & Grow Sciences Concentrates will be held for a maximum of FOUR hours, 1 Grow Science Concentrate Strain per patient PER DAY. Leafly orders for BOGO Items are cut off at 7pm. Need more time to pick up? No problem! Just call the Local Joint team to extend your order reservation. 602-437-1645 *Return Policy: We do not allow returns on flower of any kind. We are only able to exchange products if they are faulty or broken. All original packaging must be presented on time of exchange. Patients will be charged on their AZDHS Allotment for any exchange/ new product leaving the facility. If the exchange takes place within 24 hours of purchase you will get the gram amount from the returned product back onto your allotment. Puffco Disclaimer: Please note that Local Joint AZ does not conduct in-house replacements. We understand the urgent need to take care of customers, but Puffco handles all support claims and warranties for analytical purposes. If you need help with your Puffco, you can visit www.puffco.com/warranty. This link will lead you to a site to fill out your warranty claim and give the Puffco support team the necessary information they need to troubleshoot and find a solution for your product needs. After a warranty claim has been submitted, you will receive an automated response with a specific ticket number pertaining to your case. Customers may also refer to our support page for basic troubleshooting and how-to videos, https://www.puffco.com/pages/support. Thank you for understanding.
First Time Patient Benefit, Referral Gift, Birthday Gift & Daily Discount Specials
Valid 6/1/2020 - 1/1/2021
---
Local Joint First Time Patient Benefits: 1st Time - *BOGO FREE 1/8th or *BOGO 50% Off Top Tier Flower or **30% Off Any Non-Flower Item *Excludes Local Joint Flower **Excludes slabs, rso packs & merchandise 2nd visit - 50% Off A Local Joint House Cartridge 3rd visit - Free Local Joint Swag Bag with a $60 purchase Referral Program: Refer a Friend receive a Free Gram or 1G Preroll with a medicated purchase* Birthday Gift: The week of your birthday you will get a Free Gram or 1G Preroll (Equal or lesser value) with a medicated purchase.* "Happy Birthday from Local Joint!!!" Daily Discounts: Mondays@Local Joint// //Item 9 Labs 20% Off/ //Tuesdays@Local Joint// //10% Off Edibles// //Wednesdays@Local Joint// //5G of High Grade Extracts for $100// //Thursdays@Local Joint// //LJ Platinum Carts Buy 2 Get 1 Free// //10% Off CBD// //Saturdays@Local Joint// //BOGO Select Elite Edibles// //Sundays@Local Joint// //2 for $60 LJ Platinum Carts// Student, Veteran, Senior Discount: 10% off non-sale products *FOR YOU* ***Free ATM onsite *** ****According to the AZ Department of Health Service rules, any guest that does not have an active AZ Med Card is to remain in the lobby. We appreciate your cooperation!****
First Time Patient Benefits: *equal or lesser value *limit to one per patient *may not be combined with ANY other discounts **Grow Science, Nectar and High Grade Flower is B1G1 50% off** Referral Program: *Only valid if First and Last name of person who referred you is provided *May only redeem WITH MEDICATED PURCHASE *May not be combined with other discounts Birthday Special: *may only redeem WITH MEDICATED PURCHASE *may not be combined with other discounts Student, Veteran, Senior Discount: *excludes ALL flower *may not be combined with ANY other discounts
see all promotions
3203 customer reviews
review this dispensary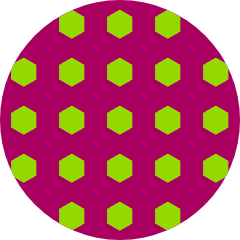 culture_cypherr
on July 3, 2020
Long time smoker, 3+ year med patient here in AZ. Local Joint is one of the dispensaries you can count on to have a solid selection of some of the most integral brands here in the state. Grow Sciences, Sublime and Sunday Goods comes to mind as some selections they seem to never run out of. They also just recently started to grow their own flower to offer to patients at a reasonable $40/Eighth... the staff is friendly and the budtenders have been around a while so you know theyre good to their employees ! All around awesome place !
Dispensary said:
Thank you so much for the review culture_cypherr! 💚🙌
see all reviews