Reviews
15
4.4 out of 5 stars
Quality 4.7
Service 4.4
Atmosphere 4.4
This place used to be the farmers market used to be good I don't go there anymore
on Friday the 30th/August - I asked why they advertise strains on their website when they don't actually have them - and let you order online and put things in your cart then drive almost an hour, when they don't actually have the items...the young stoner answered with "What's with the tude?" "Where is this tude coming from?" All I did was ask the question. Being a medicinal user I really don't appreciate the TUDE there and doubt I will return...it seems it's gone in a recreational direction. The young woman there was great.
Very knowledgeable and helpful owner. My husband has MS and I have fibromyalgia and anxiety. We had a great conversation about what would be most helpful for our situation and was able to get some CBD products. Thank you so much!
Excellent service every visit to Pharmers Market. This time my bud tender recommended moose n lobsta and it is amazing! Large, frosty, dense nugs that are extremely terpy. Will be back for more.
Good location, friendly staff, amazing daily deals and a very easy to use rewards system. Highly recommended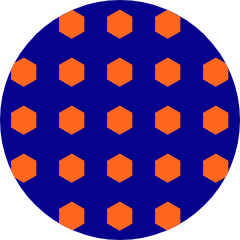 MaineCannabis
on 2019 M05 28
Give the GMO Cookies a try. Dank, potent, and psychedelic. A nighttime strain, for sure. Very enjoyable. ~Brett
Awesome place and ppl
Dispensary said:
Hi Sama, We're only as awesome as our patients!
America loves the weed here and so should everyone!
Dispensary said:
Hey Uncle Sam, Thanks for your feedback. We hope you survived that potent edible!
Very friendly staff,great atmosphere, & very knowledgeable
Dispensary said:
Hi Dixie, Thanks for your review. We love to hear positive feedback from our regulars!
Helpful staff, large variety of options. Great deals!
Dispensary said:
Hi Mariju.anna, Thanks for the positive review. Sign up for our loyalty program and be the first to hear about new products and specials!