About this dispensary
Reef Dispensaries - Sparks
In response to the 3/20 executive order from the Governor of Nevada, Reef Dispensary locations statewide have temporarily closed. We look forward to serving you again as soon as possible. In the meantime, please stay safe. ******************************************************************************* *Seniors (55+) and Veterans get a 10% discount!!!* * * Menu prices do not include sales, business license, or applicable excise taxes **Located on the corner of Glendale and McCarran, next to the Sierra Sport and Marine boat shop and Mexicali Mexican restaurant.** Take a dive into Reef Dispensaries in Sparks, where we strive to enhance our patients' everyday lives. We value knowledge, trust, respect and a sense of urgency. We are setting new standards in the medical cannabis industry. Beginning with our state-of-the-art, large scale manufacturing facilities we breed and cultivate a vast selection of medicinal strains. Our medical grade processing laboratory uses the plants we grow to create the purest and most potent medical cannabis products available. Our extracts, concentrates and other infused products provide targeted relief for many of the symptoms from which our patients suffer. Once our manufacturing facilities have created our exceptional medicines we then provide them to patients in our clean, safe and comfortable clinics. We staff our dispensaries with well-trained "patient-consultants" who assist patients in the selection of medicines that will be the most effective in treatment of the symptoms from which they suffer. Our organization is dedicated to the betterment of the communities in which we operate by giving back to the community through outreach and educational programs. Our company is dedicated to providing our team members with a supportive healthy and safe work environment, paying living-wage salaries and providing the best benefits of any company in our industry. Twitter: @Reefdispensarie Instagram: @diveintoreef Facebook: @Reefaznv Snapchat: @reefnnv & @Reefdispensarie
Leafly member since 2016
ATM
storefront
ADA accesible
veteran discount
medical
dispensary Hours
monday
tuesday
wednesday
thursday
friday
saturday
sunday
8am - 10pm
8am - 10pm
8am - 10pm
8am - 10pm
8am - 10pm
8am - 10pm
8am - 10pm
Photos

Show all photos
Promotions
Happy Birthday from Reef Dispensaries!
Ongoing deal
---
With any medicated purchase on your birthday, choose between a free 1-gram preroll from any tier, or a free 10-pack of Tryke Fruit Chew gummies. While supplies last. Restrictions apply. Offer valid only on birthday (no grace period). Must show ID.
see all promotions
121 customer reviews
review this dispensary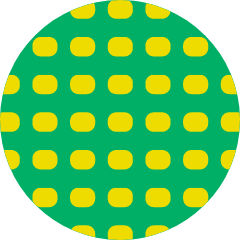 DallasG7669
on August 12, 2019
I don't know if the company reviews these or not, but I decided that since I am on vacation for Hot August Nights I should allow myself to indulge in some true relaxation. The entire experience was truly fantastic. I used to smoke weed from time to time back in high school and college but that was so long ago those types of weed are probably obsolete now days. Anyway, I pulled up to reef dispensaries based on a recommendation from a friend in Las Vegas (that's where he goes). I walked in feeling extremely nervous since I grew up in a time when weed was taboo and illegal. After a greeting from the security guard I felt a little more at ease but still, am I out of my element now days? there were a few people ahead of me but after waiting a short time in line, an extremely friendly voice came out of no where "I can help whose next". So I walk up to the counter and spoke with Brittany, and it was like she was my daughter's best friend, in that I went from still nervous to completely comfortable asking questions and talking. All i managed to initially ask was " what will help me relax but still enjoy the weekend" and I have to say it was like a personable human google answered, Brittany started telling me about strains and indica vs sativa and this will help you feel this way but not munchy and this will help you mellow out but still function and yadda, yadda, yadda. I am normally a fairly patient person but that day was just one of those days, yet I swear it not only made the day better with the product I ended up getting, but seeing someone so passionate about a product and knowledgeable I could have stayed there all day because she made it fun. I highly recommend the Reef Dispensary in Sparks and look forward to continue to patron Reef down in Las Vegas. Thank you Reef for hiring such a great employee and thank you Brittany for taking your time speaking with me and not rushing me through the store!
Reef filters their reviews, having submitted one myself over a month ago, and it has not been posted. It was definitely important for people to see my experience, as it should be for everyone to be able to see everyone's experience. This informs the populations wanting to come in if they should go in at all. Reef sucks. Filtering reviews is not a good look, especially since it makes it look like no one goes to your shop anymore. Must be a really great place if there is only 1 review a month, and golly gee its positive of course. Because it's filtered. Be transparent. Not a fake.
Dispensary said:
Please, if possible, reach out to Satisfaction@Reefdispensaries.com and we'd love to gather some more details from you so that we can work to fix the problem. Hopefully we get another chance to serve you in the future!
location is great you can only turn right off glendale to get in so thats a bummer but they are legit AF, best buds in town ive tried all the rec stores in reno and reef puts them to shame. im only shopping here from now on.
see all reviews