About dispensary
Sensible Cannabis Company
Sensible Cannabis Company is for all recreational users and curious vacationers 21+. Stop in and say HIGH. Walk right into our well lit showroom and let our bud-tenders walk you through our wide selection of edibles, concentrates, cartridges and top shelf flower. Sensible has a variety of name brand products to choose from including, Indoor Flower by Avitas Grown, Meraki Gardens, Capital Cannabis and more. Edible selection features, Stoneage Edibles, Gron, Wana, Mr. Moxey's mints, Laurie + Mary Jane, and Golden. Concentrate selection includes, Select oil, Winberry Farms, Avitas, Orchid Essentials, White Label Extracts, Dab Society, Oregrown, Dirty Arm Farm, and Willamette Valley Alchemy. Sensible, is vertically integrated allowing us to offer the lowest prices on over 25+ strains of quality cannabis and just one reason why we consider ourselves the BEST dispensary in Medford, now serving Central Point, Jacksonville, and White City! Come explore, and shop sensibly. *Original, home of the $4.20 gram* Ask one of our Sensi Staff members what our 4.20 gram of the day is. This special rotates strains and runs daily! **Voted BEST IN OREGON on Leafly.com, Fall 2017, thank you!**
Leafly member since 2017
ATM
storefront
ADA accesible
veteran discount
recreational
delivery
dispensary Hours
monday
tuesday
wednesday
thursday
friday
saturday
sunday
8am - 9pm
8am - 9pm
8am - 9pm
8am - 9pm
8am - 9pm
8am - 9pm
10am - 7pm
Photos




Show all photos
Promotions
Everyday Spring Specials
Valid 3/27/2020 - 6/21/2020
---
15% off for Early Birds 8am-9am 15% off the Dab of the Day $8.00 8th of the day +tax (1 / person) 20% off Sacred Herb Medicinals - when you buy 3 products. Spend $50 & get a free bandana
OLCC Limits Apply - Can not stack with other discounts - While supplies last
NEW HOURS & ONLINE ORDERING
Valid 3/27/2020 - 6/21/2020
---
*Now open 8am - 9pm* Skip the lines! Check out our entire menu and add to your shopping cart right from home, then just come to the store to pick it up! **Temporarily offering curbside pickup! Call us when your here and we will run it out to you. Use the Leafly App or visit Sensible.Menu to order now!
OLCC Limits apply
see all promotions
173 customer reviews
review this dispensary
This was so cool! I hate holding up the bud tenders and other customers, so I am so happy I can take my time shopping 🛍 They also will text you and say they are working on your order and then if you respond..... they respond back and can change your order if you need them too! Love it 😀
Dispensary said:
Hey, ccriggs1! Thanks for taking advantage of our online pickup option! We're so glad to hear you've had a pleasant experience! See you again soon!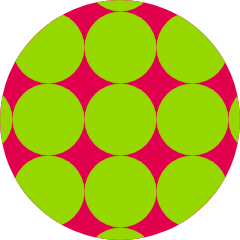 BuddingProspect
on April 21, 2020
They must hate medical patients... or maybe they just hate me. Either way, the staff have always made me feel unwelcome or as though I was wasting their time just being in their shop. Most recently, I called ahead to avoid the awkwardness and to buy 4 ounces of a strain that I've found particularly helpful for my condition. I discovered after opening the bag that not only was it 2 grams shy of the full 4oz, but that 12 grams of it was comprised of straight up loose stems with little or no flower on them at all!! It almost seemed as though they weighed it first then picked off a bunch of buds and threw in the leftover stems! I was effectively 1/2oz short of what I purchased! This isn't the first time I've had issues with them, but nothing to this degree. As is, they don't give discounts/incentives for buying more than an ounce if you're OMMP nor do they apparently add extra weight to the bags to make up for stems in general (which is fine, few dispensaries do that, but shorting me and throwing in bud-less stems is an insult). They also seem to have many employees, but only a couple that actually help at the counter at any given time, yet I've walked in being the only customer and still had to wait for the employees to finish their conversation before they even acknowledge me. I have felt personally disrespected and taken advantage of, however, I can't imagine that I am the only patient that struggles in finding good medicine, let alone a dispensary that they can feel accepted and welcomed into.
see all reviews