Last updated:
Darn! No results found.
Try selecting fewer options
or
About dispensary
Star Buds Federal Heights
Leafly member since 2018
ATM
storefront
veteran discount
medical
recreational
dispensary Hours
monday
tuesday
wednesday
thursday
friday
saturday
sunday
8am - 11:50pm
8am - 11:50pm
8am - 11:50pm
8am - 11:50pm
8am - 11:50pm
8am - 11:50pm
8am - 11:50pm
Photos




Show all photos
Promotions
Daily Deals
Valid now
---
SHAKE SUNDAY: Eighth Of Shake for $20 MUNCHIE MONDAY: Buy One Edible, Get One Half Off PHAT TUESDAY: 5 Gram Eighths ( TOP SHELF ONLY ) WAX WEDNESDAY: 25% Off Select Wax & Shatter THERAPEUTIC THURSDAY: 10% Off CBD Products TRIFECTA FRIDAY: Kaviar Joint, House Joint & Mini Joint for $25 VAPOR SATURDAY: 2 Starbuds 500mg Cartridges for $50 or 2 Pyramid 500mg for $60
Daily Deals cannot be combined with other discounts or promotions. No discount applied when Rewards points are redeemed. Available while supplies last. Deals subject to change.
see all promotions
45 customer reviews
review this dispensary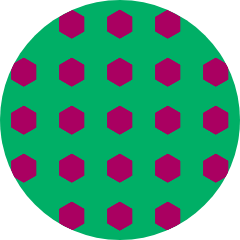 RavenRose79
on March 29, 2020
During this lockdown, as I'm calling it, the atmosphere was missing. I was initially perturbed that I couldn't go in, but I understand and had no issues with the process. The gentlemen that helped me were really good at keeping the customers happy and crowd control as it was getting busy while I was there. The whole process was quick and ultimately painless. I will be back. Thank you for doing your best during this difficult time, it is greatly appreciated.
Dispensary said:
Thank you for being here for us during this time RavenRose79. It is a difficult and sad time and we appreciate you coming in. Thank you for your review and for getting through this with us at our Star Buds Federal Heights dispensary! We hope to see you again soon!
see all reviews