Last updated:
Darn! No results found.
Try selecting fewer options
or
About dispensary
Sweet Tree Farms
www.stfeugene.com **Recreational sales for everyone 21 years and over! ** ** OMMP 18+** 15% FOR ALL VETERANS- (Must show proof with paperwork or ID) *Sweet Tree Farms is proud to be one of the largest dispensaries in Eugene, and we are open 7 days a week. Since we first opened in February of 2015, Sweet Tree Farms has built a loyal following by selling quality, legal marijuana in a safe and comfortable atmosphere. 100% locally owned and operated, we sell only top-quality bud, concentrates, and edibles from local growers and producers. Our network of knowledgeable cannabis growers are local Oregonians who focus on organic, small batch medicine, with the discerning marijuana enthusiast in mind.*
Leafly member since 2015
ATM
storefront
ADA accesible
veteran discount
medical
recreational
dispensary Hours
monday
tuesday
wednesday
thursday
friday
saturday
sunday
8am - 10pm
8am - 10pm
8am - 10pm
8am - 10pm
8am - 10pm
8am - 10pm
8am - 10pm
Photos




Show all photos
575 customer reviews
review this dispensary Free2beme
on April 29, 2020
I love this place and the people who work here.Thank You for staying open and going the extra distance for your regulars. We"re happy you're open.please stay save. It"s hard to hear thru the glass.but" it's one of the only places that allow you to come in and really pick what you want. But in there defense ,when people have masks on on top of the glass.There was one miscommunication and I was given the wrong dab, but it's a strain I lile so no real big deal. It's all good.I will always go back thete.pricrs are good lile that tax included.in price.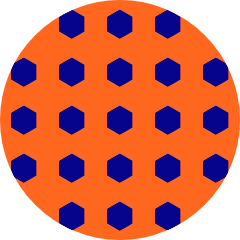 AKinOR420
on March 30, 2020
This is hands-down my most favorite dispensary that I go to and I am from Alaska and we have some pretty good weed there. The guys and girls that work there are absolutely phenomenal and they know their shit.
Dispensary said:
Thank you so much! We're happy you're enjoying the cannabis experience here in Oregon!!
see all reviews