Reviews
10
4.8 out of 5 stars
Quality 5.0
Service 4.8
Atmosphere 4.7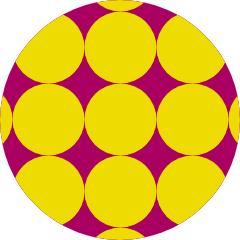 Medicatedfloridian
on 2019 M10 4
Rise has some of the best flower in the state , and is usually well stocked.
I am a huge fan of rise. The employees are all so nice and helpful. They never rush you and changing an online order is never a problem. If you sign up for their text alerts they send you all kinds of discounts. The product is awesome, the best flower I have tried yet. I also think the atmosphere itself is super chill. Thanks rise! SunriseSkywatcher
on 2019 M08 5
best in town!!
Good place to go 👍🏻 I attended the Soft Opening of Rise Bonita Springs on May 31st. The new location is off US-41 just after the Rural King plaza. When I arrived, I noticed an NBC news van in the parking lot and didn't think anything of it. It was the Soft Opening and the staff did seem a little stressed, however, I was greeted by a warm and welcoming team. Upon entering the building, I am immediately reminded of the same peaceful, Boho atmosphere and décor that the Rise Pinellas Park embodied. The cute antique furniture that is light and beachy is accented along with some larger wood statement pieces like the huge dark wood cubicles that I absolutely love! The artwork is calming and depicts different plants including the beautiful cannabis plant. There is a nice sitting area along with a wood and glass product display case, several registers and an express pickup counter. The dispensary is extremely spacious in the back however the waiting area could become cramped on promotional or event days. The energy at Rise is a serene, beachy, tranquil, bohemian, Florida care-free vibe that creates such a perfectly comfortable atmosphere for sick and stressed out patients. My experience behind the curtain was amazing. This was the soft opening and they were very staffed, however, among the team a few shinning stars stood out. Greta was a sweet soul upfront that added to my overall experience she was kind and friendly perfect for the front! My Cannasseur/ Cashier J.P. was wonderful. He was very pleasant, soft spoken and good at his job. Another gem was Ryan he was competent regarding cannabis and honest and helpful with my purchase. The manager Mike was also an extremely nice free-spirited man who was not only running the show but was also being interviewed by NBC2. The feelgood staff was friendly, knowledgeable and easy going. This creates the perfect vibe for a Florida dispensary. This being my first time purchasing anything at this location I received 25% off my order! I bought two disposable pens and two eighths of flower. My purchase was $160, and I scored a $40 discount. My current favorite The Feel Collection product is the CBN Tincture. My favorite Rythm product other than the flower of course is the Lovelace 300 MG Heal Disposable Pen. Overall, I was extremely pleased with my first time at Rise Bonita Springs. As I was leaving I was stopped by manager Mike and he asked if I would be ok with being briefly interviewed by NBC2. I gladly accepted and spoke to the camera about my personal pros and comments about the new dispensary. Bonita Springs has six great options for dispensaries and I believe this Rise is one of its best. I will be returning shortly with friends and family to enjoy this awesome Medical Cannabis Dispensary. Thank you again, Bonita Springs Team!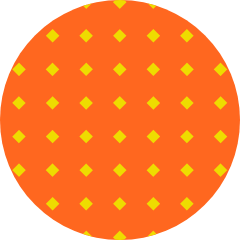 I just submitted a review, so I hope that went through if not this is going to be a shorter version. From the first visit to my fourth now RiSE Bonita Springs has been nothing but excellent to me and I'm sure everybody else would say the same thing. From there very welcoming and discreet atmosphere when you walk in the store you are welcomed with smiling faces and immediately tended to. They have by far the best flower I have seen in Southwest Florida by far we all know who comes right behind them starts with a T LOL. But other than that rise has phenomenal concentrates, the best disposable vaporizers I've tried hands-down, various cartridges strain-based and desired effect based products. I.e. Names like heal, energize, relax. And everything from this company has lived up to the hype! If you have not made it to Bonita Springs rise you don't know what you're missing! I'm writing this review after Ryan, who I have called Brian multiple times sorry about that dude😂, and the rest of the staff were very welcoming even at the end of their long workday. I would suggest to a friend to a stranger to anybody who is using medicinal marijuana in Florida to go to rise Bonita Springs if you have not been because I promise you will not find a better dispensary with amazing Products, discounts, promos, rewards program etc. So I hope I am not writing reviews back to back if so whatever, today when I left I got some more free Stuff like stickers rise rolling papers, this company seems to really care about the customer/patient whatever you want to call yourself. So go check out RiSE!! Thanks guys! -Patrick Z.
I was pleased to learn about Rise when I received my flower recommendation, and checked them out just the other day. Great selection, especially compared to what competitors had in stock, knowledgeable staff, and overall a very positive experience. I will definitely be back!
This is one of the better facilities I have ever seen. They always have a great selection, very friendly employees. No long lines, they do allow you to wait in an area after you check in that has samples of what the product there line of vape pens, oils etc. Flower comes in transparent glass, very helpful when asking about different products.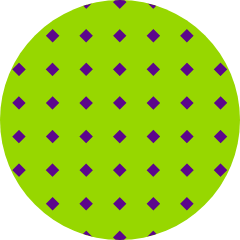 IrieVibrations
on 2019 M05 31
I had a great first time visit and will definitely be back. Big ups to Rise.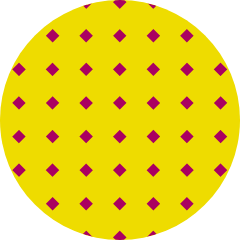 Chefproductions0420
on 2019 M05 31
It's open and decor is alright. Nothing extravagant. That front waiting room is gonna be a problem though.