Reviews
9
4.8 out of 5 stars
Quality 4.6
Service 4.9
Atmosphere 4.9
aarsmith927
on 2019 M04 29
Leanna was Amazing, very knowledgeable and friendly....
Leanna was THE best help and knows a lot! I'll def be back!!
Awesome waiting area, clear menus, solid security set up, was in and out in my recent trip (Day of posting) in 5 minutes flat.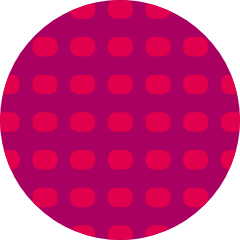 SmartSmoker
on 2015 M11 17
I visited this location on November 16, 2015 and I was greeted by a friendly staff. Everyone was chill. They have great quality cannabis, and even though the price is a little high, you do get your money's worth. Check it out. Oh their outdoor grown GDP is point.
I visited this collective after finding it online. From the moment I walked in I knew I was in the right pljace; very professional feeling and atmosphere. Every staff member was very friendly and helpful. The flower that I went with was good quality (Lamb's Bread - house, and Cannatonic), but the cold water hash is outstanding (Sour Girl and Phantom Cookies). I am surely returning to Canna Culture for some more cold water and some kief in the near future.
Super great service and professional, positive atmosphere. Cool, albeit limited, selection was nice but the flowers I got of their top shelf were really dry. It was nearly all shake when I shook it out of the bag. I'd really like to see them rethink their storage situation. They so weigh and bag to order which is nice. Great service, good selection, will come back, just not for flowers.
Located in a quiet area. Entry area is relaxing, shopping areas are well organized. Staff are courteous and kind, and knowledgeable. Selection is good.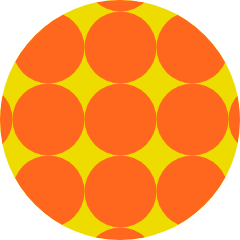 I was in SJ for a dinner and had an hour to kill, so I figured hell why not? So I looked for the closest dispensary on my GPS and Canna Culture came up. The place is in the cuts, I'm pretty glad I found this place as these people are the nicest folk ever. When I walked in, it was standard sign up procedure, but there was a dude with his guitar and he was playing requests. I requested any 90s hip hop, and he played some Dr. Dre on his guitar.....pretty dope! After the signup the bud-tender was very friendly and was ready to explain everything from how they arrange their flowers to the types of hash they sell to the history of each item. He was very knowledgeable and he also let me small a lot of the flowers. He even taught me the coffee bean method to clear your smelling palette before you smell each one. That was very helpful. Their flower selection is pretty good and prices reasonable but they had some strains that I have never seen before that were exclusive to them. So with that, I did a split 8th of the Sonoma Coma & Copacabana. Both Sativa dominant hybrids. When I tried them out later, they both turned out very good! Overall, this was a good dispensary with some nice quality flowers with a different selection that I'm used to in SF. So if you're in the SJ area and when to try something new, this place is definitely on the list.
This is such a great club. Seriously, it's a must try if you live in the San Jose area. It has great bud selection, knowledgable staff that know their medicine, and Medible Wednesdays." Basically, every Wednesday they have a different edible vendors on site giving out FREE samples and talking about theirs products. It's always great conversation. To top it off, they give a HUGE discount on products from that vendor.What an awesome idea. Now, I wait until Wednesday and then stock up on edibles! Binky