Cannabis Country Store - Vancouver, Battle Ground
Reviews
25
3.9 out of 5 stars
Quality 4.0
Service 4.0
Atmosphere 4.0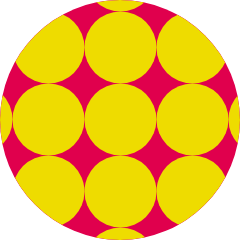 BbyStoner45
on December 8, 2019
Always has a great selection with wide variety for all types of stoners Highbobby420
on December 2, 2019
i think its lazy needs to have compensation so they can see how real weed is sold
Dispensary said:
We are sorry if you had a poor experience, please send us some more info to jacob@c4uwa.com regarding what had happened so we can get to the bottom of it.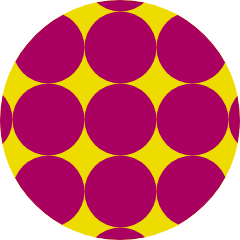 RoseCityVibez24
on October 7, 2019
Stopped in while doing business in Washington over the weekend and definitely can't say they have the best bud,but prices speak for themselves and they had a kind staff who was honest about their selection. Got a few things anyway.
Dispensary said:
We appreciate your honest review Rosecityvibez24! We try to carry products of every quality level and price range, While sometimes we can be drained of certain selections we try to keep some high quality stuff on hand and hope you come back to check some out!
Hey guys! Just a heads up, I have noticed that your flower bags for Indo break apart really easy. Every time I buy from Indo I find flakes of the bag everywhere. I would like to smoke the flower in the bag, not the bag itself. Will stay away from Indo products until further notice...It is best to do research before coming in here as knowledge is limited and the best flower is usually the cheaper. Hi Guys and Kelso Kreeper are great options. For a bit more Columbia River Reserve and Private Reserve are good choices. Never go with Falcana or anything obviously over-priced.
Dispensary said:
We appreciate the heads up about the bags, we will alert the farm and see if they know about this issue. We are glad you like our Hi Guys and Kelso Kreeper. We do try to stock things in all price ranges and qualities, Falcanna happens to be in the upper end of that range and has quickly became one of our most liked farms as well. I apologize if we were unable to answer any questions you may have had, we try to pride ourselves on our customer service and knowledge so I'd be interested in where our pitfall was for you, if you could email me at Jacob@c4uwa.com with more info, I would really appreciate it, as well as try to answer any questions you may have.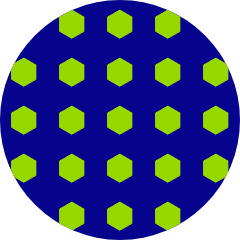 OreGrownian
on July 1, 2019
They carry low end products at rip off prices and the staff is uneducated. Glad I don't live around here and have to use it on the regular... Straight Mids
Dispensary said:
We try to carry a wide range of products in a diverse price range, we would be more than happy to direct you to something that suits your needs next time you are in the area. We are sorry if the staff were unable to answer any questions you may have had, we try to stay up to date and educated on as many aspects of the industry as possible but unfortunately the knowledge base is ever expanding.
The folks here are all so friendly and helpful. I use edibles and they have a nice selection of small quantities, perfect to check stuff out. Definitely high quality items!
Dispensary said:
Thank you for your review Jen! We appreciate it! Kingsu94
on December 22, 2018
We've visited this location many times and have never had an issue until this evening. I went into purchase some things and was immediately questioned off the bat about my ID, Amanda checked me in and was so high she couldn't calculate my birthday. From there on out Amanda had a negative attitude and snarky look on her face. Amanda proceeded to help me and before i got to pay Amanda asked to see my ID once more, and then took it to another employee and kept questioning the ID- like I said before we've visited this location before and have never had any issues. I asked Amanda what the issue was and Amanda couldn't answer what it was that was wrong with the ID besides "I need to make sure it's not fake"... but couldn't answer what looked fake about it. She's helped me plenty of times and has never questioned me. We understand this her job, and she has to follow rules but Amanda couldn't give a clear reasoning of what was wrong with the ID and what she was questioning, we also understand that you work at a Dispensary- but there is a certain level of professionalism and she didn't show any of that with how high she was. Another employee even mentioned that he recognized me. I offered to show another piece of ID that clearly showed my birthday, name and picture to prove that I didn't have a fake ID and they refused to take it- but yet they had such an issue taking my newest most current ID. So not sure what was going on with Amanda this night that felt the need to make me feel this uncomfortable and single me out, but we can say that we will never be returning to this location ever and don't recommend this dispensary to any one.
Dispensary said:
We apologize greatly for your experience. The employee in question no longer works with us. We hope we can make your next visit must more enjoyable.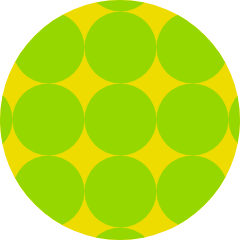 lhennessey
on September 13, 2018
Love the people here. Always friendly and helpful!
Dispensary said:
Thank you! We appreciate that!
They had nice friendly atmosphere people willing to help
Dispensary said:
Thank you! We appreciate that!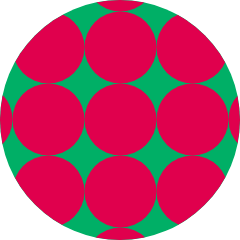 stoneyceo
on April 4, 2018
I really like this shop... the product is quality, and the staff is very friendly! My only gripe is that they don't have much as far as cartridges, which is what I mostly use. The ones they do have a pretty expensive. Otherwise, this is a great little shop. Very nice inside, and it's next to a bakery... How perfect is that!
Dispensary said:
Thank you Stoneyceo! We are trying to up our cartridge game and stay competitive at the same time.