202 reviews
---
Quality |
Service |
Atmosphere |
Review this location
Micheal hooked it up with som gas indica
Love it at Dispo!! Workers are always happy, answer all my questions and are knowledgeable. I haven't had any issues w products I've gotten; that's definitely been great. Finally got a pen that actually works. Had plenty of choices for weed & cartridges as well. I also like the variety of gummies. Marvin helped me the first time I was there, he's wonderful. Every time I've gone it's been simple, fast, and super enjoyable!!
i think it is awsome and tommy is a really good budtender.
The budtenders were great - Tommy helped me with my first visit there and I couldn't have had better experience with the service. The flower choice was slim due to state regs as of 1/1/19 boo - but what product they had was very nice. GMO - always a fav was especially lovely. GO here if you haven't - they will take care of you.
Great atmosphere and bud tenders. I will be back.
Very friendly and knowledgeable staff, great product at a great price.
Great products and friendly knowledgeable staff.
Always a great place, with the state shutting the dispos down when they re open they are even more expensive.. I can't afford to pay a 100.00 or more for a half oz.. screw that.. guess I'll utilize the black market.. 30.00 for a half & just as good.. sorry..
It's amazing to me that people complain about the price and quality of Dispo. Their rewards program is awesome, their bud tenders are the nicest people, and their quality is top notch. Their shake is the best quality and price, and you can't change my mind.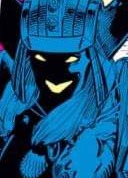 Tommy at Dispo helped me out on my furst visit as a lara patient, and he was very understanding with my pain management needs through all my nerve damage, body spasms, and extreme ptsd too... he was helpful, patient, and very kind-- I had a wonderful experience and hope dispo lasts forever! Thank you and god bless you all!
page 1 of 21
next