Reviews
30
4.8 out of 5 stars
Quality 4.8
Service 4.9
Atmosphere 4.9
Very good flower. Thank you.
Great!!!
I rode up from the Valley to LHC and thought to drop by (my first visit), with a short list of items I've wanted to try FARM FRESH MMD. Laura was very friendly and interested in our needs (I was with the Alien Space Queen). ASQ got all she wanted, but I could not find what I wanted. I asked Laura about stocking a couple items I like (then realized I would not be there, oops). I didn't feel right to accept the gram of flower they offered me (as a FTP), but I will stop by next trip through (I promise).
OG 18 &Lavender is my favorite! I always recommend FramFresh you guys Rock ! Best of all Free Pre Rolls makes it sure sweeter than the rest 🤩❣️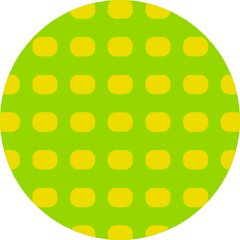 Bazwick28147001
on 2017 M02 16
The OG-18 is my favorite! Back in Havasu this weekend , see you soon!
This is my go to place every time I need meds and I recently won a gift basket from open vape worth over five hundred bucks! Thanks for returning the favor and always being 100 percent professional and friendly. Definitely recommend this place to anyone in the area these guys rock
best flower i've ever had. customer service was great from all the workers. great service had it delivered that was amaizing. they won a customer for life. the free grinder is awesome all the flower i bought is amaizing. ozzymadman37
on 2016 M10 11
fantastic experience! the staff was very friendly, and personable. the open atmosphere was the best part. I felt like I walked into my home, not a dispensary.
Very impressed with quality and I am very spoiled! 100% organic and still fantastic all around quality! Plus great service :) jessicakristint
on 2016 M09 9
The best place in town for flower. Some of the best buds I've ever smoked and I'm from Colorado. The staff are extremely friendly and personable. Will go back every time.