Last updated:
Darn! No results found.
Try selecting fewer options
or
About dispensary
Root Cellar Cannabis
Root Cellar Cannabis is a medical and recreational cannabis dispensary located in quaint Belfair, Wa, surrounded by the beauty and recreation of both Hood Canal and Tahuya River Valley. Whether you're visiting our shop as a 'regular' or here to enjoy the beauty this part of the state has to offer, we're here to tailor the experience for you. At the Root Cellar, we don't have loads of glass chases for you to shop by. Here you'll find a much more one-on-one experience, where our budtenders lead you through a journey of your choosing. Whether you're here to shop flower, pre-rolls, concentrates, vape cartridges, edibles or tinctures, let our budtenders be the conductor, as we empower them to be our very own in-house experts. Stop by or shop online today to find out why we've been voted #1 in Mason County year after year and have been labeled by our customers as having the 'best selection this side of Seattle.'
Leafly member since 2014
ATM
storefront
ADA accesible
veteran discount
recreational
dispensary Hours
monday
tuesday
wednesday
thursday
friday
saturday
sunday
8am - 10pm
8am - 10pm
8am - 10pm
8am - 10pm
8am - 11pm
8am - 11pm
8am - 10pm
Photos



Show all photos
Promotions
Weekly Specials!
Valid 2/15/2020 - 6/1/2020
---
GOLDEN SUNDAYS  • OVER 60? GET 10% OFF EVERY SUNDAY! MONDAY & TUESDAY - HAPPY HOUR • 10% OFF ALL REGULAR PRICED PRODUCT FROM 3-6PM TWISTED THURSDAYS - 10% OFF ALL JOINTS AND JOINT PACKS.
see all promotions
10 customer reviews
review this dispensary
Great location, and service was top notch. I have visited them three times, same great service. Wish they had a shopping list on this website, so we can see what is available. As a medical patient it's hard to get going sometimes. And it would be nice. Thank you for great service.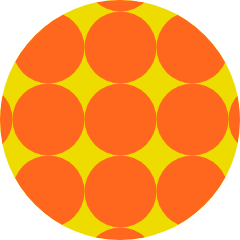 TheBaldBastard
on July 30, 2016
I really cannot stress enough how professional, helpful and more importantly knowledgeable their staff is. Incredibly friendly, informative, and best prices by far. Most importantly and something lacking somewhat in other locations I've visited, they listen to you and give multiple suggestions to best help you find what your after. The setting is very nice and professional. Honestly had not expected what I found when I first walked in. Love the look and feel of the place. The only downside which was agreed on with others was the low key lighting. Makes viewing buds a bit difficult but very minor complaint. I like to research strains myself before going in and buying them in dispensaries which is why I like when they have sites with menus. This place has not done so and I'm fine with that because their stock is usually expanding and it's nice checking in and seeing what they have to offer. If they don't carry what I was looking for they've taken their time to find what could best substitute if not blow the other out completely. Pluss I like that when I say things like: "The pain in my side feels like my ex poking me with a fork, can we change this ?', "I want something that will make even basic math look like Algebra." and "What would slap my brain with wet spaghetti, but make me happy about it." They'll point me in the right direction. I trust their recommendations without question as I've yet to be let down by it. I only had one sub par experience with them, I bought a pack of pre rolls and 1 gram flower(both from same grower) I found a few seeds in the pre rolls. I mentioned it the next time I came in and they did their best to make up for that which I've not seen another Dispensarie really do. For that they get a few bonus awesome points. Really great store, very friendly bunch and love their selection.
see all reviews