Reviews
11
4.1 out of 5 stars
Quality 4.4
Service 4.0
Atmosphere 4.3
Knowledgeable and great customer service Guywithweed
on August 10, 2018
Had been a customer of theirs since they opened, and spend quite a bit there. It's the only place I have gone to for a long time, but today they lost me as a customer. I had a cartridge that i bought 2 hours earlier that i needed to return as it did not work on either of the 2 batteries that they sold me. I had all the packaging and the receipt but they would not return or exchange it. They pulled a new battery from under the counter that is different than the ones I own and it worked. My batteries, one is only 1 month old, that I bought from them work on every other cartridge I own, and all the other brands they sell. They simply told me that if the batteries I have don't work I have to get a new one, which is more expensive than the ones I bought. It's a simple screw on cartridge nothing special. I understand being skeptical of returns in this industry, but to turn away a customer who has spent at least 8 thousand in the store since you opened (who has never attempted to return or exchange a product) over a $40 cartridge is asinine. datboyprospect509
on April 18, 2018
love these guys. best prices in town and they have all the exotic strains that others never have. Jezus15
on December 22, 2017
I like the store definitely one of my favorites. A little small, staff could give you more attention or they could just hire more. Got charged for a item I don't get. This has happened before. Check your Receipt when leaving store. prestonlewis96
on September 5, 2017
This place is amazing. Best prices i've found yet and the guys are super nice to talk to!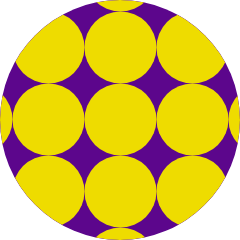 maryjanegreen
on May 7, 2017
This place has some really, good stuff. I recommend spending a little more & not going with the "sale" items. It's worth it✌
Small selection of products; they do carry a couple well-known vendors that aren't in other shops in the area, however the vibe and atmosphere can be a little uncomfortable. Don't feel like I get the full attention of the staff and it can feel a little claustrophobic in their tiny store.
Best prices I've seen in the valley. They do seem to carry some low end stuff but sometimes I don't always want to pay for top shelf and if I do they've got it and at a great price compared to other shops. The bud tenders are really chill and know their stuff. Would definitely recommend my friends to check it out. mrgreen32
on March 22, 2016
it's a great place but I just wish they had a menu here on leafly.
Great location center of town behind liquor store. Large parking area. Best prices I have seen, Quality Bud.