Reviews
409
4.7 out of 5 stars
Quality 4.7
Service 4.8
Atmosphere 4.7 Flyinpoons
on March 2, 2020
They constantly change brands. Gets irritating fast.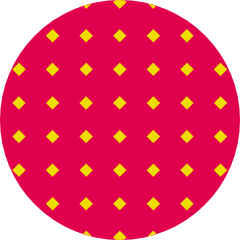 Cardoondabeat
on January 29, 2020
first time I got some joints and they found me some good ones for 5 dollars a piece harleynut
on January 26, 2020
Always have a large variety of options. I have been coming in since day 1 great employees great deals only issue is the white dude checking id at the door. He has a bad attitude acts like he doesnt like his job! Should always treat customers respectfully regaurdless! Especially 1st timers .theres many people out there that like to work evidently this asshat doesnt!ive recommended 15+ people to this store most say same thing whats up with the asshole at the door! JeannieH
on January 8, 2020
I love this location I've been going there as a loyal customer for years.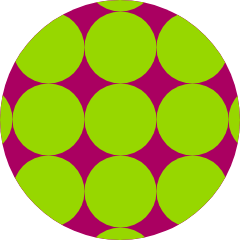 _TONNER_
on December 16, 2019
2 times now I have gone in and found some stuff I really liked and didnt want to pull out anymore cash for pay for the extra 3 dollars over my budget for the day and both times emerald haze associates have given me free points, or just pulled out of their own tip jar to get me out the door with what I wanted. these people know customer service and will make you feel welcome. I wont buy my pot anywhere else now these guys and gals are legit!!!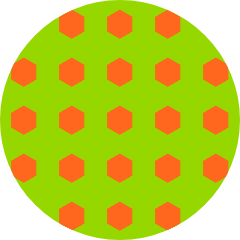 cranemom
on October 25, 2019
Always have amazing prices! and most importantly, knowledgeable bud tenders. Rob Stone always knows just what I want!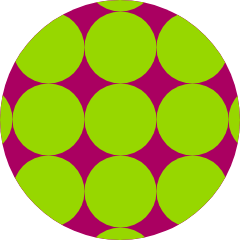 Luke4201981
on October 18, 2019
They're always awesome, friendly and fast. Prices are decent and they're super convenient for anyone on the bus.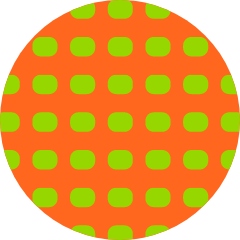 sazzarah
on September 17, 2019
I've been to this shop many times. Yesterday, I went in and asked the girl for a Sativa cartridge. She gave me three, I picked one, and we proceeded with the transaction. Today I look at my cartridge and realize it says INDICA in big letters on the front. So, I go in (the day after, well within their measly 3-day return policy) and tell them what happened. The manager says sorry, you can't exchange it. He explains that they can't do a return or exchange, even when it was their employee that messed up, if the cartridge isn't defective. He was not helpful, was not sorry for his employee, and made me never want to shop here again after being a loyal customer for years.
Dispensary said:
I'm sorry this happened. Our return policy is very strict. The one thing I can do is offer you a substantial discount to remedy this unfortunate situation. Please call Emerald Haze at 425 793 4293 ext 3. My name is Kris and I'm the store manager. I am usually here Monday through Friday 10am to 6pm.
Emerald Haze has been my go-to spot for almost a year now, I must give them a fabulous review because I work in customer service and overall I'm impressed with them. Back when Medical had it's big change, or should I say died, I stopped buying weed for a while. I have severe anxiety from trauma and going into a Rec store freaks me out, so I hate going into them. At least I hated going into them until I started regularly shopping at Emerald Haze. For this it really came down to human connection. Not small talk because I'm not capable of doing that, but something more personal that grounds me. Everyone here has been awesome, the people who work the door and the Bud-tenders. It all started when I wanted to try a Dab Pen and I had no clue what I was doing and never used oil. I was stressed out about asking since usually I just want out of there. The Bud-tender who I interacted with was Hassan, and he is a very calm and sweet gentleman who I instantly connected with. He gave me great instructions in a small amount of time, exactly what I wanted and indicative of his vast knowledge. He got me hooked on Oleum products, and I love him for it. After connecting with him I felt more comfortable shopping there and it allowed me to connect with other people. Some of them are Kayla, Michael, Hassan, Vidal, Kevin, Holli, and Lee. Vidal has always gave me fantastic recommendations, which is hard because I'm picky and weird. Lee noticed me wearing Alex Pardee art, which makes him incredibly awesome! Holli is always doing a fantastic job all around! Kevin and I nerded out on each other's Disney Pins. Michael is always mad respectful, polite, and asks questions about me. Michael definitely goes above and beyond for working at the door. Kayla has exceeded all of my expectations for a Bud-tender! For the last 4 months she's been my go-to person. Kayla always remembers little things about me, what I'm looking for, and what I like. I love hearing her honest feedback on products and she always has a very positive attitude and a big smile. I would like to thank everyone at Emerald Haze, weed is a huge part of me improving my quality of life and this has meant a lot to me. Thank you!
Dispensary said:
This is the best thing to read as the store manager!!! THANK YOU izini for posting this review!!! We all appreciate the time you've taken out of your day to write this. We pride ourselves on customer service at Emerald Haze. I can't tell how proud of the staff I am right now. Way to go Haze Fam!!! Tonehuhman206
on August 23, 2019
Best in town hands down 💯💯💯
Dispensary said:
Thank you Tonehuhman206!!!