About dispensary
Emerald Haze Cannabis Emporium - Renton
**Marijuana has intoxicating effects and may be habit forming. Marijuana can impair concentration, coordination, and judgement. Do not operate a vehicle or machinery under the influence of marijuana. There may be health risks associated with consumption of this product. For use by adults twenty-one and older. Keep out of the reach of children.** Emerald Haze Cannabis Emporium is a new and best recreational marijuana retail store in the Renton Highlands, Washington. We were voted best recreational marijuana facility in Renton. Our friendly and knowledgeable staff are ready to serve the Renton Community and our neighbors who are 21years of age and beyond recreational marijuana. Our customers will immediately feel welcome when they visit our beautiful new facility. Come in and see our wide variety of the very best recreational cannabis strains, concentrates, and edibles at our recreational dispensary. We also have an awesome selection of bongs, pipes, and other paraphernalia for all of your smoking and vaping needs at our recreational dispensary! If you're looking for the highest quality of cannabis and legal marijuana products and stellar customer service, Emerald Haze Cannabis Emporium is the best recreational marijuana shop in the Pacific Northwest! We are also wheelchair accessible!
Leafly member since 2015
ATM
storefront
ADA accesible
veteran discount
recreational
dispensary Hours
monday
tuesday
wednesday
thursday
friday
saturday
sunday
8am - 11:45pm
8am - 11:45pm
8am - 11:45pm
8am - 11:45pm
8am - 11:45pm
8am - 11:45pm
9am - 11pm
Photos

Show all photos
377 customer reviews
review this dispensary harleynut
on January 26, 2020
Always have a large variety of options. I have been coming in since day 1 great employees great deals only issue is the white dude checking id at the door. He has a bad attitude acts like he doesnt like his job! Should always treat customers respectfully regaurdless! Especially 1st timers .theres many people out there that like to work evidently this asshat doesnt!ive recommended 15+ people to this store most say same thing whats up with the asshole at the door!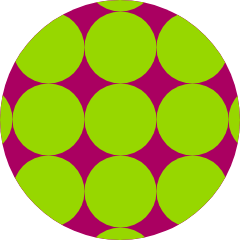 _TONNER_
on December 16, 2019
2 times now I have gone in and found some stuff I really liked and didnt want to pull out anymore cash for pay for the extra 3 dollars over my budget for the day and both times emerald haze associates have given me free points, or just pulled out of their own tip jar to get me out the door with what I wanted. these people know customer service and will make you feel welcome. I wont buy my pot anywhere else now these guys and gals are legit!!!
see all reviews