Reviews
75
4.8 out of 5 stars
Quality 4.8
Service 4.9
Atmosphere 4.7 Angelicdream
on February 8, 2020
Very knowledgeable, helpful and friendly. I appreciate your time & recommendations Chris. Rockst4rmama
on February 6, 2020
Chris K is one of my favorite bud tenders. He is always friendly, informative, and just plain nice. The quality of the product is always top notch no matter what I get. Talking to Chris is great for people not super knowledgeable because he is so helpful with all questions and provides such a positive experience. Highly recommend!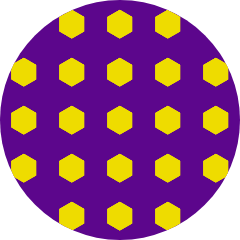 Qbearman
on January 31, 2020
Would reccomend to anyone looking for quality buds, great prices, and a crew of super friendly budtenders who know what they're doing. Today I came in and Chris K. was my budtender. I told him what I was looking for and my price. I couldn't be happier with his recommendation!! Always a great visit coming into Freedom Market!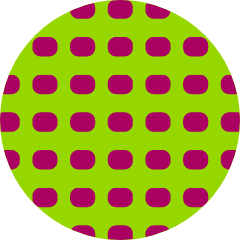 Ericfromthe206
on December 13, 2019
They are still using Black Friday prices on here but you don't get that price at the store. So the $30 1/4 it shows they are selling an 1/8 for that price. Pretty weak if you ask me.
Dispensary said:
I'm sorry for the confusion. We rarely advertise sale prices due to this situation. When we run out of a product, the system is manually updated by the office staff in the following 24-48 hours. I apologize that we ran out of that particular item, but hope you found something you were pleased with. Thank you so much for choosing the Freedom Market~ We look forward to seeing you again soon!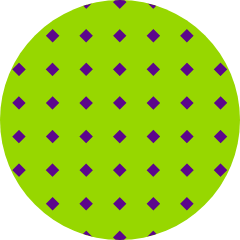 Fish_Whistles
on May 24, 2019
I always enjoy visiting FM the staff is very friendly and knowledgeable. Today, Ellee C. was my bud tender she filled my order and gave some solid advice for the use of RSO ! Thanks!!
Dispensary said:
Thanks so much for choosing Freedom Market for your cannabis needs! Ellee is wonderful!
love this store. Brenda one of the the budtender's is great. she knows the product and is super friendly. Thanks freedom market and Brenda.
Dispensary said:
Brenda is wonderful - knowledgeable and gets to know her regulars like family! We are so pleased to hear that she makes your shopping experience a great one! Thank you for taking the time to leave as review and thank you for choosing The Freedom Market!
I've been going to Freedom Market in Kelso since it opened. I just want to tell you that Brenda, my budtender, is so very knowledgeable about the products. I tell her what my needs are and she has always suggested just the right product. Thank you!
Dispensary said:
Brenda has a ton of knowledge! We're so happy to hear she was able to help you find what you needed. We thank you for taking the time to leave us the review, and thank you for choosing The Freedom Market for your cannabis needs! ShaunaTenbrink
on November 29, 2018
HANDS DOWN MY FAVORITE DISPENSARY!! Everytime I am here, it is always a great experience! The staff is the best, always helpful and friendly. I always know I am going to have a good laugh coming into the Kelso location! Great quality in product too!!
Dispensary said:
Thank you for showing us love at our shops! We appreciate you so much.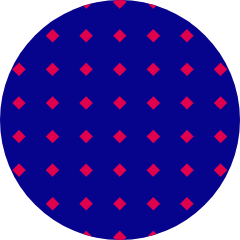 Tburnell
on November 3, 2018
This location is my favorite! Your staff is always helpful and provide excellent customer service! Ellee, Sam and Korey rock especially!
Dispensary said:
Thank you for shopping with us! Our budtenders here are something special, we appreciate that so much!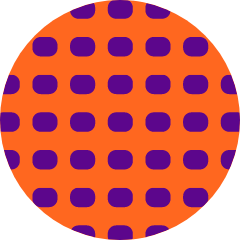 Chknlaydee
on October 29, 2018
I'm not really sure how to start this review, I guess this is how it goes. So, first off just the basics Amazing service. Excellent pricing. Frequent Customer discount program is great. Atmosphere is always chill with good tunes and friendly staff. Product selection is wide and has lots of price range to choose from. Now, on to the real review "meat". I was on a multitude of anti depressants and anxiety meds for almost a decade. 9 years 3 months to be exact. I started switching off them a year ago. I met Brenda at that time from a friend who said "Go see Brenda, she knows her shit". She absolutely was right. Over the past year Brenda and I, through talking (yeah, craziness right?! A human who listens. And, wants you to feel better!!) have worked out what strains (I cannot consume, smoke, etc any straight sativa strains. Spins me like a top) Hybrids are ok, but I'm still wound and down. Indica is my friend. So I chat her up. I tell her the arguments and struggles, so she could really understand what I needed. I tell her events that are upcoming so we can plan ahead. The Swift mints are a friggin lifesaver. But still, wound. And waaay down. So we dig more. Rso. .5g a day at 82%. (Holy shit right?) and I was still not right. So we started Green Revolution's tincture. "Chill" 200mg CBD and 100mg THC. 10mg CBD 5 THC. I started this two and half weeks ago. My mood is lifted and my brain has calmed. I am sleeping better and the nightmares have let go a bit. I have a great appetite now, that is hard with the anxiety. Too wound to eat. My thought process are clearer and I am noticing they are continuing to improve. I have been able to completely remove the RSO except as a breakthrough or "really fucked day" medication. I haven't had to touch it yet, but I know it is in the cabinet. The bottle I purchased was 49.00 and I have a little under a third of the bottle left. Compared to the $45 each week for the RSO oils it is a budget cut of almost half. I really am hopeful for the first time in over 10 years that this happy feeling I have will stay. CBD and an employee named Brenda, who let my tears flow and saw my plea to get help (and a few others, Hayden, Jeremy just a few names) are making my life good again.
Dispensary said:
We are so happy this is working for you! Brenda has such wonderful information and we are so lucky to have our budtenders helping you! Thank you for sharing this with us. We appreciate you coming in and trusting us to help.