About this dispensary
Green comfort medicinal dispensary
Green Comfort Medicinal Dispensary, LLC. is a family-owned and operated dispensary, located in Haskell, OK. We have a variety of products ranging from Edibles, Vape Cartridges, Concentrates, as well as a large array of Flower. We also carry Clones and Seeds for all your home-growing needs. We strive to create a comfortable environment for all patients, no matter your medical conditions. Our staff are friendly and knowledgeable, while still giving the best service possible. We offer high quality products at an affordable price, while giving the patient 5% back on every purchase through reward points.
Leafly member since 2018
ATM
storefront
veteran discount
medical
dispensary Hours
monday
tuesday
wednesday
thursday
friday
saturday
sunday
9am - 8:30pm
9am - 8:30pm
9am - 8:30pm
9am - 8:30pm
9am - 8:30pm
11am - 7pm
Closed
Photos




Show all photos
Promotions
Customer Rewards Program
Valid now
---
Earn 5% back on every purchase, through store credit. Store credit stacks and never expires! Use it as an additional discount each purchase, or let it build up! Earn $5 in store credit for referring a friend.
see all promotions
16 customer reviews
review this dispensary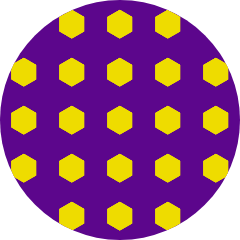 Puffpuffpasit
on April 23, 2020
I just moved here from out of state and I've got to give credit where it is due. Not only is this staff at Green Comfort, comforting, lol, but they are really interested in helping each individual customer, meeting needs applying to their specific needs!! This is my everyday shop! It will continue to be as long as I'm able to support this local business I most definitely will! P.S. Thank you so much for being, 💯🌿ESSENTIAL!!! 💯
I love having Green Comfort in Haskell. Jody is always friendly and helpful, she even helped me get a replacement card when my wallet was stolen. Thanks again Jody!!!! I'm ready for this virus to go away so I can shop inside again, always enjoy talking to Jody.. COVID-19 SUCKS!!!!!
see all reviews