Last updated:
Darn! No results found.
Try selecting fewer options
or
About dispensary
High Voltage Cannabis Co.
High Voltage Dispensary in Oklahoma City, founded in 2019, located in the beautiful Plaza District right outside of downtown OKC. High Voltage's has a staff with extensive knowledge of the Oklahoma cannabis industry and its finest products. With a large selection of edibles, boutique flower, and the highest quality concentrates. Along with our unbeatable prices on premium glass. You will find the diversity of our inventory allows for a more personalized experience unlike any other! #highvoltagedispensary
Leafly member since 2019
ATM
storefront
UFCW discount
ADA accesible
veteran discount
medical
dispensary Hours
monday
tuesday
wednesday
thursday
friday
saturday
sunday
10am - 10pm
10am - 10pm
10am - 10pm
10am - 10pm
10am - 12am
10am - 12am
11am - 6pm
Photos




Show all photos
11 customer reviews
review this dispensary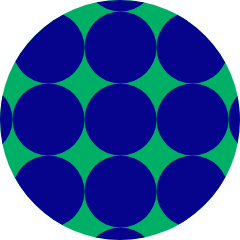 Bebenarsee
on April 6, 2020
My favorite dispensary! Always such helpful and cheery bud tenders. This shop has always been clean, the pricing is upfront and reasonable, and there's always a good deal going on. I definitely refer people to this shop! xH1PPECH1CKx
on December 1, 2019
The staff here is amazing the shop is so nice! They have a great selection and they carry the Beyond The Bud Stuff! I was really impressed with this little shop! If you looking for something to get while in the district certainly skip the peak and the other trash assholes and check these guys out you will love it !!
see all reviews