Reviews
41
4.7 out of 5 stars
Quality 4.8
Service 4.7
Atmosphere 4.7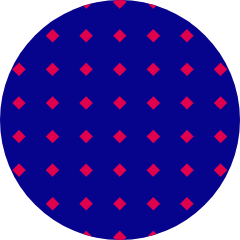 Melissalynn42079
on May 16, 2020
Love the friendly staff and order completion time frame Irish420tree3
on March 25, 2020
everyone one is so awesome! I bus from Arlington because of price, quality, and customer service.
Dispensary said:
Wow! Thanks so much for the dedication! We really appreciate your business <3
Blumd22
on November 16, 2019
I really liked how professional the staff was. I am not a pro and this staff listened to my wants and I will come back for sure 👍 Hukspidey
on September 25, 2019
Terrible they grease people
MoChori
on February 18, 2019
The staff was great and selection was fine. However in the check out process we asked if they had a military/ law enforcement discount. She said she had to ask her manger, when the bud tender came back she advised yes for military, no for first responders/ law enforcement . We have shopped at a majority of the stores in town with no issue. The shop across the street will honor the fact that my wife put her life on the line for strangers for 20 years and they give her a percentage off to thank her. The discount is not the issue, it's the disrespect that's the problem. We will take our business to companies that understand and respect both military and first responders. Ultimate86Man
on December 1, 2018
KushMartSE actually had the World's Greatest and Newest Creation King Sativa for Day-time only known as Pink Buddha created and originated by the World's #1 Grower in the Entire World simply put: Argo Couture to sell a day-time that is the strength of Heroine-Meth-Cocaine!!!! But with the Ultimate Level poker face!!! You can expand your mind with that day-time God Bud! If you don't have Jesus OG a day-time God Bud (the God of Compassion like his counterpart theme White Tara Goddess of Compassion always too expensive) than getting the God of Wisdom for day-time can treat: PTSD, TBI, Focus 100 out of 10, and Energy 50 out of 10. The physical energy trumps Durban or anything and it is so controlled!!! KusmartSe is Smart, they know me who I am that I support their business and any other dispensary that get's the picture: ALL military (especially USMC that I served in) must have gear that is the strength of an Illegal Drug that can be done with the following category Bud Types: God, Goddess, Jesus, Buddha, and Magic type buds!!! I have seen some dispensaries carry Goddess and God Bud types for under a hundred an ounce and even for ten dollars a gram in concentrate, these competitive prices coupled with the these types of Buds that are the strength of an illegal drug is the ONLY buds I wish KushMartSE and ALL of us customers just have like 30 different selections with flower or concentrate and pretty much most people would than only shop here!!! Further, Why did Millennium after copying Argo change the formula to Indica? Pink Buddha by Argo (Laughing Buddha X Fighting Buddha X Unknown Durban Phenotype) for Sativa! Indica Pink Buddha MUST BE renamed Pink Buddha Kush (Bonsai Buddha (Purple Buddha Phenotype) X Pink kush) by Yao Ging and now copied by Millennium excellent strain though just many prefer the daytime because it is the strength of an illegal drug and at this point the customer (as in ALL) can no longer stand a Tri-cyle strength strain, WE WANT THE 300k LAMBO EXTREME and Argo's Pink Buddha is the strength of an illegal drug CONTINUE TO MASS PRODUCE AS IT ALSO TREATS TBI!!! Viking-Queen
on July 16, 2018
always good prices and good quality products
This is just one humble stoners opinion, but when I go into a pot shop, I have 2 things in mind: Quality vs. Quantity and separating the Good from the Better. For that reason,these are truly beautiful times we live in believers. The daisy age is here. And Kushmart has many lovely people who kindly show me the weed I request to see, they put up with my nonsense and I keep coming back. Cause I'm all about that flower power. And you should too.
Dispensary said:
Thanks for the glorious review Mr. Xmas. We enjoy you, too!
The staff, always professional and super helpful and the product selection and prices, keep me coming back. I love Kushmart South Everett.
Dispensary said:
We thank you for the beaming review. Glad we can help make your cannabis experience enjoyable.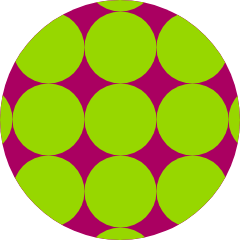 icecreammanwa
on July 1, 2018
Excellent products, prices and service! Great experience I would definitely recommend this shop to anyone!
Dispensary said:
We strive to make your experience buying cannabis a great one. Thanks for the recommendations🌞