About dispensary
Michigan Supply & Provisions: Morenci
Leafly member since 2019
ATM
debit cards accepted
storefront
ADA accesible
veteran discount
medical
dispensary Hours
monday
tuesday
wednesday
thursday
friday
saturday
sunday
10am - 8pm
9am - 9pm
9am - 9pm
9am - 9pm
9am - 9pm
9am - 9pm
10am - 8pm
Photos

Show all photos
16 customer reviews
review this dispensary ThatHighGuy206
on October 25, 2019
Fantastic state licensed center and all tested and certified product. The staff is very well educated, and create an engaging atmosphere. Very clean and high quality all around.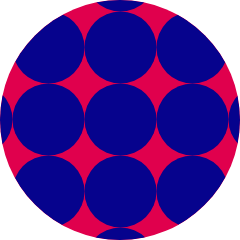 Dan420710
on October 12, 2019
So this dispo has been open before. As something else. It has a new name and (by the look of things) I'm guessing new owners. Some of the staff are familiar looking. All the staff were friendly. The prices and product have gotten better. The store looks real nice and I love the living wall. When I left my bag was full. 3 ozone brand carts with a special on opening day of a battery, 2 grams of redbud roots crumble, 5 Mary's transdermal patches, 2 different 8ths of flower, a preroll, and a midnight medicated chocolate bar. I left opening day with some free goodies too, a not cheapie lighter, some rice papers, glass tip, and a stash jar. And I had to get matching tshirts for me and my better half. Give this location a try Morenci.
Dispensary said:
Thank you so much for the amazing review! We've been working hard the last few months to provide Morenci with the best possible experience. We are under new ownership, but as you noticed the same friendly staff. We will have our daily deals rolling out soon in addition to some new product drops, so stay tuned! Thanks again!! Ps. Glad you liked the goodie bag!
see all reviews