Reviews
7
4.7 out of 5 stars
Quality 4.9
Service 4.9
Atmosphere 4.7
good!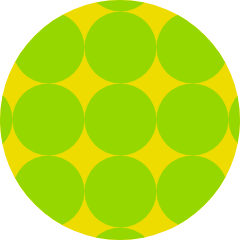 R.Maldonado
on 2017 M12 30
EXCELENTE ORIENTACION, TANTO PARA NUEVOS PACIENTES COMO PARA YA PACIENTES RECURRENTES. SU STAFF ESTA ORIENTADO EN ORIENTAR EN LAS PROPIEDADES DE LAS DISTINTAS FLORES Y METODOS DE UTILIZACION DE PRODUCTOS. RECUERDE QUE USTED NECESITA TODA LA INFORMACION DE ESTOS NUEVOS PRODUCTOS QUE NOS BENEFICIARAN PARA TRABAJAR CON NUESTRAS CONDICIONES! SALUD!
I went there for the first time yesterday right after I got my MMJ card from the health department. They were super friendly, and the budtender who was helping me out was very knowledgeable and explained everything that I needed to know. I picked up an eighth of Night Terror OG and it was fantastic.
Me gustaría que trabajen el CBD tomando en consideración a pacientes como yo, con la necesidad de una reducción considerable de inflamación muscular. El CBD ayuda como antiinflamatorio, el manejo de dolor y te mantiene alerta y con energía en todo momento.
Professional, clinical atmosphere. Very organized and knowledgeable staff.
Cave420Explorer
on 2017 M04 1
El Matadore strain really good hybrid!!!! Good for anxiety and insomnia!!
very profesionals , very good medicine.