About dispensary
Okie Wonderland
At Okie Wonderland, we pride ourselves on having top quality products, superb customer service, and unbeatable prices. Our dispensary is welcoming to everyone and has a large variety that can suit any patients needs. Being directly across the street from the Hard Rock Casino, we have great highway access and plenty of parking to make your dispensary run as smooth as possible.
Leafly member since 2019
ATM
storefront
UFCW discount
ADA accesible
veteran discount
medical
dispensary Hours
monday
tuesday
wednesday
thursday
friday
saturday
sunday
10am - 12am
10am - 12am
10am - 12am
10am - 12am
10am - 12am
10am - 12am
10am - 11:59pm
Photos



Show all photos
26 customer reviews
review this dispensary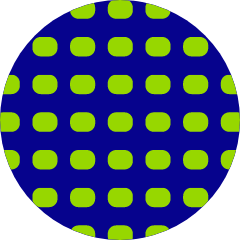 Ashcole94
on April 20, 2020
First time here and it was great. the staff was friendly and helpful. I got the Vanilla Frosting and it is delicious, I'm not one to pick Indica but I like this one. will be back for sure.
Okay this is the second time I've been inside this store. The people are super friendly. I love this place. The first time I went in I was looking for something very specific. Well they didn't have it and I told them I saw it here on Leafly. They immediately updated the menu and told me they would update it when the product got there. Well they didn't lie. I went back got what I wanted after they updated. I know none of them by name. But from the door to the budtender they showed me what I wanted. Good people. Great product. Extra friendly and super nice. I go for the edibles that's my thang. So great product for a reasonable price. coolbud30
on April 17, 2020
great shop LOW prices All I can say is WOW!! I give this 6 out of 5 stars! Beautiful mid sized buds covered with red hairs and resin. By far the best bag i ever got from OKIE WONDERLAND! I will definitely buy this again when it's available. The smell is effin incredible. I rolled a joint as soon as i got it, and had to put it out after 4 puffs. Insanely good! Maddux1979
on April 12, 2020
Store is right down the road where I live from. Awesome experience while shopping! The employees are very helpful and were making my first purchase alot easier then the other stores I've been too. Not only will I be back and the store will be my "Go To" for anything. Thank you so much to the owners of this location.
see all reviews