Reviews
109
4.8 out of 5 stars
Quality 4.8
Service 4.8
Atmosphere 4.8
Professional. Friendly Staff
I really like Remedy in Columbia. The staff is awesome to be around, it is a very nice environment, and they usually have an excellent selection. Their daily sales are usually good - but sometimes they do unload a lot of sub-par product (which is disappointing). Sales should include more premium flower on occasion (for example, I never seen Verano eighths on sale ever there). The biggest head scratcher of all: No loyalty program. Truly confusing considering how much money I have spent there.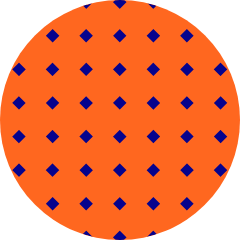 Breepixierae
on 2019 M07 13
Kara helped us and she was absolutely amazing. Great customer service, very knowledgeable, friendly, and dealt with my innate indecisiveness with a smile on her face. We will definitely be coming back! therealbabykeef
on 2019 M07 2
Budtenders don't really pay attention to what they're doing. First time I went there with a friend they put her prescription sticker on all of my things and put mine on hers, we called and they told us there was nothing they could do. Went back a second time and didn't receive my change. Had to go back in and remind them I never got my change.
Ayy thanks to Tre! I think he's floor manager! Really knowledgeable and informative. Made my first trip to a dispensary A1 ✊🏾 appreciate it!! I'll back soon
I was served by the lovely and informative Rachel. Got what I needed as usual with no hassle
Remedy!!! What a great dispensary.. staff is kind, knowledgeable and just cool people. Best deals in HOCO.
Love this place. Always knowledgeable and friendly. Trey is always a big help. Best place personally by far as I travel from Gaithersburg just to come here!
The best place for all of your medicating needs. Seriously. Best dispensary in Howard County.
After receiving my card I came here for the first time. Trey was very knowledgeable and helped me through the entire process, it was a lot to take in for my first visit, he did great! I will absolutely be returning.