Reviews
17
4.9 out of 5 stars
Quality 4.8
Service 4.9
Atmosphere 4.9
Employees are top notch and so are their products.
the quality of the buds was ok taste like they didn't get properly of the nutrients as was very dry I got 3 different kinds of buds in one gram and weigh in they were not consistent I got less then a gram on one and over on two and don't even bother with the vape 1/2 grams 60 plus tax is outrageous but I thought it might be worth the money first of all it was not full wtf nonreturnable and had a terrible taste sativa mix my ass more like the trim also they don't offer sizes on all buds like I wanted a gram of tangerine and they only had eight's I feel like the black market is still better than legal shit hope they get there stuff together soon because the more shops that are recreational will improve the quality of the product open more shops mass
this place is amazing. I was so nervous about my first time coming and (i wish i could remember his name) but he made it so easy for me he explained everything thoroughly and helped me pick out some strains and edibles that would be perfect for my condition and they have been. I havent slept this good in awhile and my panic attacks are down by a lot. thank you santuary atc for changing my life <3
The place is really open and airy inside, always has a nice selection and the employees are always super nice! I love this place.
Incredible medicinal location and most definitely the best one in New Hampshire. The product quality is spot on and they have a wide selection of different products. You seriously cant beat their 20+ strain selection, their edibles to include their beverages, and the patient care experience. I will absolutely be back in again.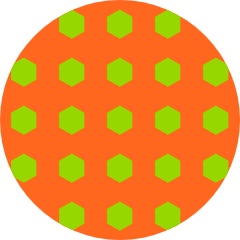 Timflatgreen
on 2018 M10 20
just got my card yesterday. I went right to my dispensary, sanctuary atc. so welcoming, very friendly people. most important to me was the quality and large selection of different strains. I got 7 grams , 7 different strains. all are amazing, top shelf . its not cheap, but you do get your moneys worth. I also got a 1/2 gram of hash. its also very good.
Sanctuary has a fantastic selection, knowledgeable staff and provides an educational and welcoming shopping experience.
Great atmosphere and knowledgeable staff coupled with superior products. 5 Stars all Around!!!!!
Very friendly, knowledgeable, caring, and genuinely understanding!!!
The best friendliest staff available.