About dispensary
Smoking Barrel Dispensaries
Leafly member since 2019
ATM
storefront
veteran discount
medical
dispensary Hours
monday
tuesday
wednesday
thursday
friday
saturday
sunday
9am - 12am
9am - 12am
9am - 12am
9am - 12am
9am - 12am
9am - 12am
9am - 12am
Photos

Show all photos
11 customer reviews
review this dispensary Donbuho420
on February 24, 2020
They got us in quickly, man taking IDs was friendly, the man helping us not really. Neither budtenders could tell us the information about strains which was disappointing. Whole experience felt rushed and would like to be able to get the right strain for me when i go to a dispensary and i expect the budtenders to be competent enough to help with that. flower was good for prices
Jwilliams296
on January 27, 2020
Got some of their kief infused prerolls that they make out at their grow. One of the prerolls was open and some of the weed and all of the kief had fell out called to see if they would replace it they must of thought I was on mute cause I heard the girl in the background say tell them to roll it back up and get over it. Not at all pleased and think that a dispensary should stand by their products. Unimpressed in this category.
Dispensary said:
We apologize for your experience here at Smoking Barrel Dispensaries. Come back in as soon as possible and we will make sure to reimburse you and look into this matter further. If there is anything else we can help you with, please feel free to let us know. Once again, we are sorry for the inconvenience and promise this will not happen again. Thank you for your feedback!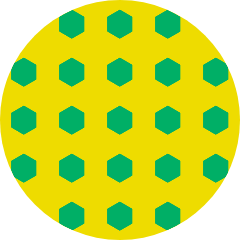 Lulucjones
on January 26, 2020
The budtender Macy was excellent at knowing all her facts about each product in the shop. She was very helpful. The flower is very stoney, high quality stuff for a good price. I would recommend this shop to anyone.
Dispensary said:
Thanks for your review! We appreciate your feedback!
see all reviews