Reviews
60
4.6 out of 5 stars
Quality 4.7
Service 4.6
Atmosphere 4.6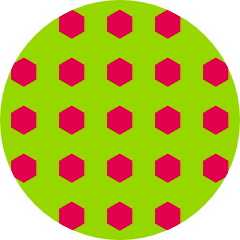 roymonster
on November 16, 2019
Excellent
Dispensary said:
Thank you! AyCeeDubya
on September 26, 2019
I was helped relatively quickly and given superior service. The only issue is that most of the strains that I came for were sold out
Dispensary said:
This is the service we aim for! There is currently a state-wide shortage of flower, so when we do get shipments in, they are very limited on quantities. We are optimistic that this is not a permanent issue! ijamben
on August 24, 2019
the prices are better then most places in the area the staff is awesome they are always really nice the shop is gorgeous there could be a wait when you get there but the prices and staff are always worth the wait
Dispensary said:
We will be sure to pass this on to our Abington staff! Thank you!
Kevin7769
on August 20, 2019
Great service. They are the best around Philly!
Dispensary said:
Thank you, Kevin! Hope to see you again soon! Colleen1968
on August 12, 2019
Great people with a lot of knowledge. Always willing to go the extra step to explain the differences in concentrates and help guide you to what will help YOU.
Dispensary said:
Thank you so much!
Educational and comfortable at the same time.
Dispensary said:
That's what we aim for! Thank you! Chakabeach
on June 19, 2019
Rudest and most pretentious employees I have ever met ! They can't even make eye contact . These people are all about profit and could care less about helping patients . Here you are just another customer . Take a number and be prepared to wait !!
Dispensary said:
Thank you for taking the time to express your concerns. We take our patients experiences very seriously and are sorry to hear that yours has been so negative. Please email us at info@terravidahc.com so that we may discuss this further and hopefully rectify the situation! Madelshonne
on June 3, 2019
The quality of the products Terravida sells is great. They usually obtain some of the latest and greatest. I have yet to have a bad experience with any of the products they sell. The service is excellent. There usually isn't too much waiting for a bud tender to provide service. Once they get to you, they are friendly and heartwarming. A good friend of mine works here and it was amazing seeing him in an environment which he loves and that makes the service experience even better. The atmosphere is a solid feel-good! The interior is warming and gets you into a mellow mood alongside the music selection. Any patient that enters always looks so calm and ready to start their personal healing experience. Terravida is a beautiful place to be and obtain the medicine you need to feel great!
Dispensary said:
Thank you so much for such an awesome review! This definitely put a smile on our faces. We hope to see you again soon!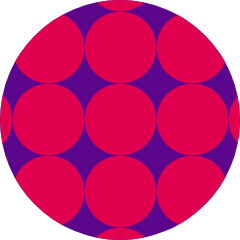 Traveler29
on May 29, 2019
Bus tenders are super nice and helpful. Security guy is friendly too. But the security guy makes ppl wait in line and it's right on a busy road. Have the door around back, and maybe have an awning to wait under when it's 90° and sunny and some people come in a suit? Inside is decent enough but feels small and a bit awkward that all the chairs face the desk/door (away from the room w the counter and products). Only 2 customers at a time? I don't know if it's like that everywhere but sometimes the wait can be surprisingly long. They have water/tea/cookies out, but no guests are allowed even in the waiting room (looks like it's for guests, but if my wife drives me, she has to wait in the car!) Conveniently located (closest dispensary to my home) but I hear the prices are much more competitive elsewhere. Staff is so friendly that id feel guilty shopping elsewhere, but it is very expensive.
Dispensary said:
Hi there! Thank you for taking the time to review us! We are so glad that your experiences have been so positive, and will definitely pass your suggestions on to our Director of Operations! As for the visitor policy, this is a regulation set by the Department of Health, forbidding those without a Caregiver or Patient card in the dispensary. We are sorry for any inconvenience this may have caused you and your wife.
Excellent, excellent dispensary. My bud tender Kevin was very knowledgeable, kind, and provided great service!!! Will be back for sure!
Dispensary said:
Thank you so much for your kind words! We will be sure to pass this along to Kevin!