The patient experience has become abysmal in the 18 months I have been a registered patient. Order fulfillment, surly employees, and hidden products barely touch on the scant signs of concern for patients. This was my first dispensary, but I have moved on to find effective medicine at all the other local dispensaries. Take note: When you see former Trulieve employees at other dispensaries, ask yourself why they left.
Terrible - you wait a minimum of 1-2 hours only to get in the "back" where there is hardly any product. Thank goodness options and competition are finally arriving. I went to the MUV Grand Opening and the difference in quickness and quality is amazing!!!! Never going back to Trulieve again.
This place takes forever !!! Even with online order I usually have to wait a minimum of 30 mins. This place needs better staffing or management.
takes forever.....I am always there for over an hour waiting. doesn't matter if you online order or not. wish they would do something about it.
I really like it! Staff is super friendly and very knowledgeable! Kent helped me for my first-time visit!
Dispensary said:
Thank you for the 5-star review AngieJean118! We're so happy to hear you're pleased with our products and staff!
This place is awesome.. People are great.. Exchange a product that didn't work with no question ask!!!
Dispensary said:
Thank you so much for the great review Angeleyes32225! We are always here to help. Please come back and see us again soon!
I've tried the others, once, and once was all it took to prove that Trulieve is definitely the best. Whether it's delivery or in store pick up, nobody in the market has the products or service that can compare to Trulieve.
Dispensary said:
Thank you for this awesome review ddt! We are glad you are a Truliever!
location is awesome. parking, lines and non- informative customer service Representatives ( Not all the staff, jus certain csr's ) not so awesome. Thanx to Jes@Jax....she's one of the grrr gr8 csr's@Trulieve
Dispensary said:
Thanks for the feedback!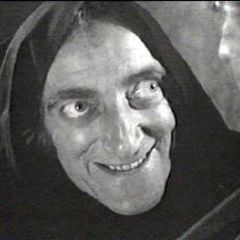 I typically use the delivery option which is Great. Well designed and executed. The store parking is terrible and lines if you don't show up prior to opening. In both cases (delivery and store), the people are very Friendly, Helpful and Professional. The Big Problem is AVAILABILITY of Strains!! Very limited. There are actually NO Hybrid CO2 cartridge and only 1-2 available for Indica and Sativa. The std Vap Cartridges were not much better. I will continue to stay mainly with their local competitor. Plus their deliver is FREE !!! Get with the program Truleaf!
Dispensary said:
Thanks for the feedback!
Staff is great. Mason rocks. .these peeps are friendly, smiling and ready to help.. Thanks Mason and staff Lv n peace Carye McHargue
Dispensary said:
Thank you for this wonderful review!
page 1 of 21
next